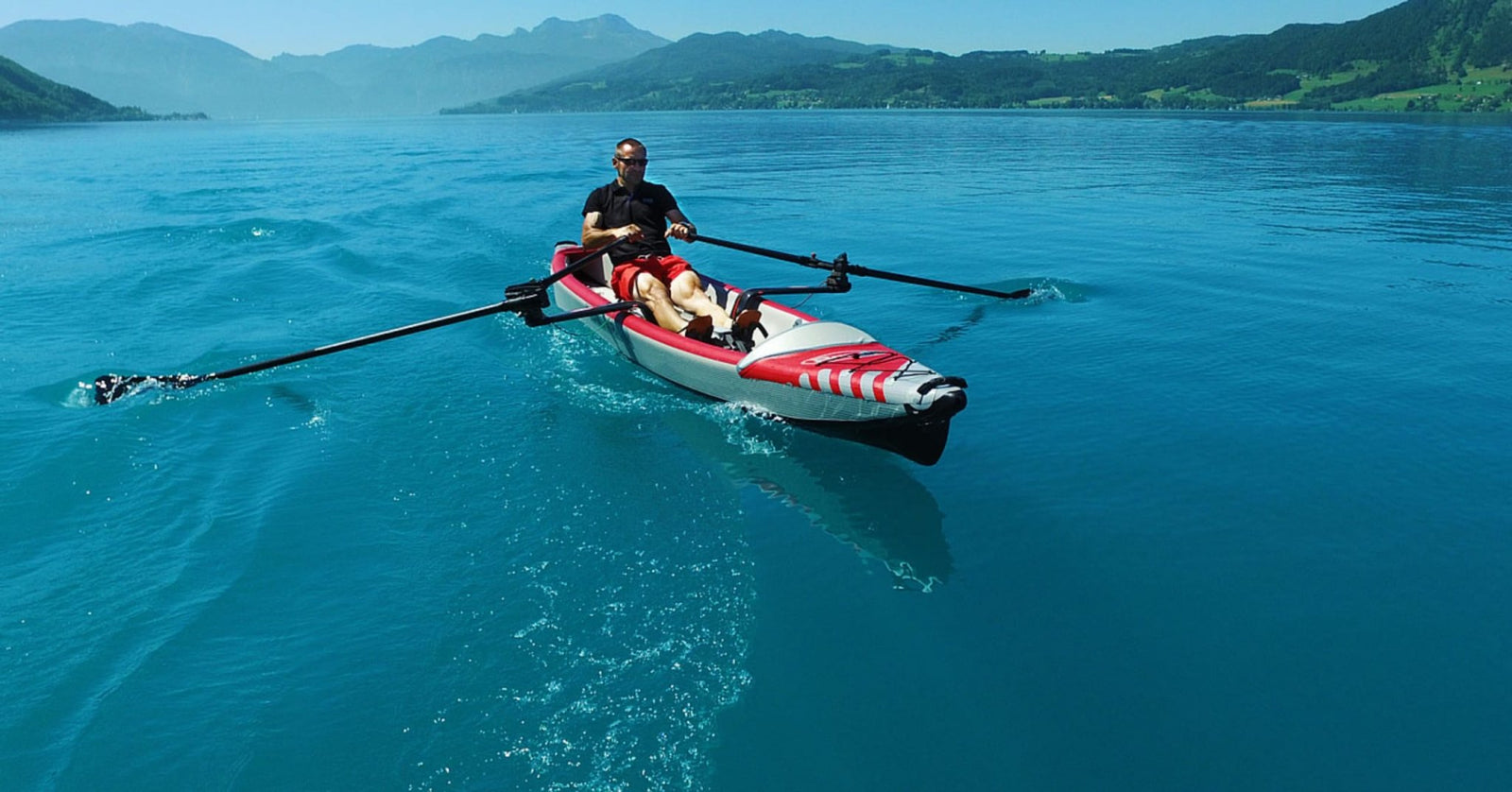 EXPERIENCE PURE ROWING FREEDOM
ROWONAIR
THAT FITS IN THE TRUNK OF YOUR CAR

ROWONAIR

INNOVATIVE ROWING SYSTEMS
PROUDLY DESIGNED
AND MADE IN AUSTRIA.
The next revolution in the sport of rowing has finally arrived! ROWonAIR® is the rowing boat that fits in your car. Our universal and portable rowing unit combined with our purpose-built rowing crafts gives you the freedom to row anywhere, anytime.
ROWonAIR I-Board Technology has paved the way for the world's only designed-specifically-for-rowing inflatable boats in the world. Enjoy the same feel and handling characteristics of a rowing shell but in the form of an inflatable kayak or rowing board.
GET READY FOR ROWING
UNLEASHED
ROWonAIR was developed with hands-on feedback from rowing clubs and Olympic athletes to make a line of products that rowers actually want. They have produced an amazing rowing experience whether you want to row traditionally or forward-facing. The best part of it all: it is portable and can fit in your car!
ROWonAIR Universal Rowing Units
Key Features:
Our universal rowing units provide tool-free assembly so they can be set up in seconds and mount to any SUP board or inside any boat with a flat surface for mounting.
The whole rowing unit fits into one high quality bag with roller wheels for the ultimate portable rowing solution. Can be checked as luggage as "sporting equipment" on an airplane.
Train with RowMotion® for a true-to-the-sport feel or relax with RowVista®, our innovative forward-facing sculling system.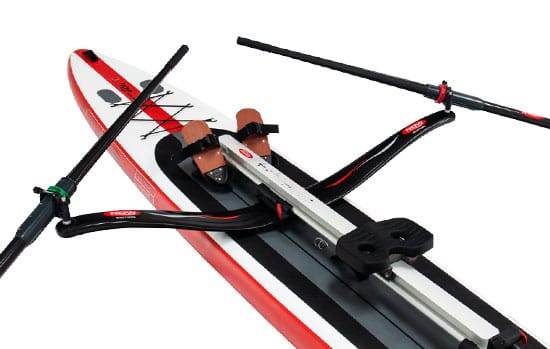 RowMotion Universal Rowing Unit
RowMotion is our classic reverse-rowing system. We sell this version two ways: with our set of 2-piece oars made of carbon fiber, or without oars. Utilizing Concept2 oarlocks, RowMotion will work perfectly with your favorite pair of sculls.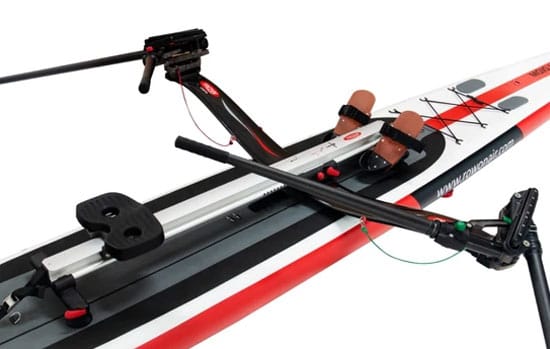 RowVista Universal Rowing Unit
RowVista is a maintenance-free rowing system that lets you row in the direction you are facing. Sealed stainless steel bearings and carbon fiber oar blades/tubes ensure the quality and craftsmanship is unparalleled. It's the only forward-facing rowing system in the world that allows you to feather the blades.
ROWonAIR Rowing Boards
With innovative I-Board Technology, our row-specific boards are great for both recreational and athletic rowers alike and can be rowed solo, in tandem, or solo with a passenger.
What exactly are RowVista and RowMotion?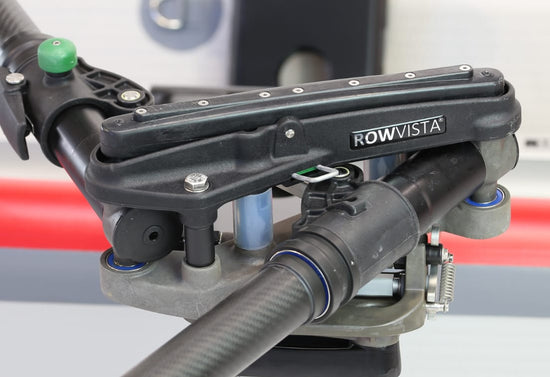 What exactly is RowVista?
The innovative RowVista forward rowing system provides the same performance as traditional rowing configurations, but with an entirely new experience. Facing the direction you are going allows you to correct your course more easily and gives you more control over your boat and oars. The patented blade feathering will make RowVista the rowing setup of your dreams.
Row Forward with RowVista
With traditional rowing, you are pulling the boat backward, and your line of sight is in the opposite direction in which you are traveling. With RowVista, you are pulling the boat forward, and your line of sight is forward, the direction you are headed, much like driving a car or operating a powerboat! When moving along, the wind will blow in your face instead of the back of your head, making your time on the water more enjoyable and increasing your endurance. Hard stops prevent you from over-feathering or over-squaring the blades for a perfect stroke every time.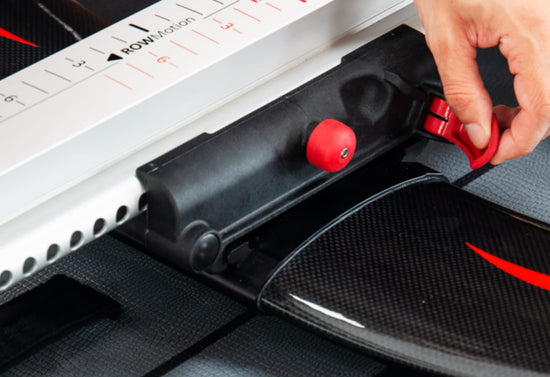 What exactly is RowMotion?
Traditional rowing has been a boat propulsion stalwart since the dawn of boats. The human body burns more calories per minute of rowing than any other sport, including swimming, running or climbing stairs. it is low impact and will keep an old body young. RowMotion brings the traditional rowing motion to the realm of portability. Store your new inflatable scull under your bed or in a closet!
Enjoy Classic True-to-Sport Rowing with RowMotion
The classical RowMotion system allows you to enjoy the age old sport of rowing anywhere in the world. The rowing skid can handle any size rower with fully adjustable oarlock positioning and height. This is the perfect take home row trainer for any junior or master rowers looking to practice when away from the club.
ROWonAIR Specification Comparison
Mojo 18
Dude 18
Air Kayak 16
Lite 15
Overall Length
18'
18'
16'
15'
Boat Weight
25.1 lbs
28.2 lbs
43.5 lbs
21 lbs
Carry Capacity
441 lbs
529 lbs
551 lbs
353 lbs
Rowing Style
Single, Tandem
Single, Tandem
Single, Tandem, Passenger
Single
Pressure
16–18 psi
16–18 psi
10 psi
16–18 psi
Bottom Shape
4" V-Bottom
4" V-Bottom
Flat Bottom
4" V-Bottom
Bag Sizes
28" x 22" x 12"
32" x 22" x 12"
34" x 22" x 14"
28" x 16" x 12"
ROWonAIR Specification Comparison
Rowing Style
Air Kayak 16'
Single, Tandem, Passenger
Bottom Shape
Air Kayak 16'
Flat Bottom
Bag Sizes
Air Kayak 16'
34" x 22" x 14"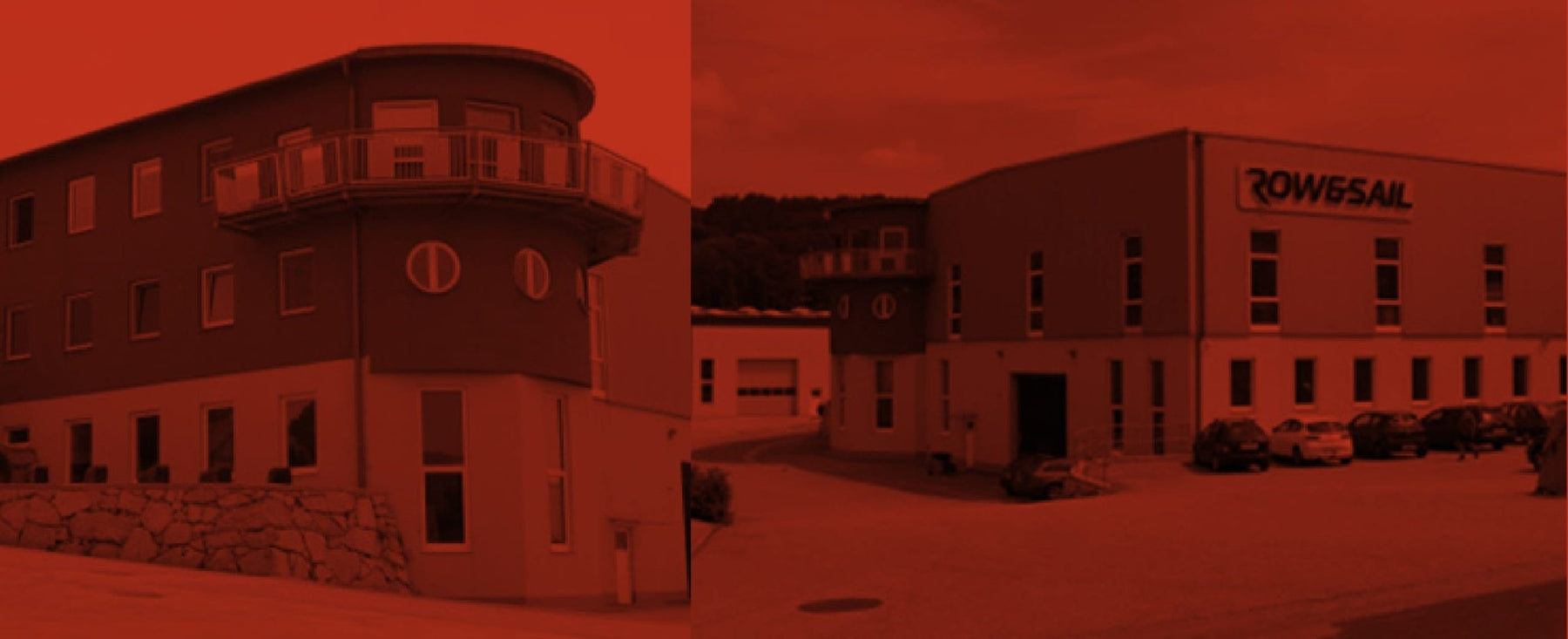 Built for professionals and new rowers alike, the ROWonAIR design and development team sat down with rowing athletes to better understand the requirements of professional rowers. Together, they were able to solve a problem that 250 other patented forward rowing systems could not: blade feathering.
ROWONAIR
Our mission: Revolutionize Rowing
The ROWonAIR Story
One of the main goals with ROWonAIR was to design a rowing system that was easy and fun to use without sacrificing rowing performance. With the RowVista and RowMotion rowing mechanism, ROWonAIR has expanded what is possible in the rowing space, and has given ultimate control to the rower with two unique rowing systems. You can choose which direction you row and which craft you row on.
ROWonAIR is a subsidiary of Row & Sail, which is also the parent company, and creator of X-Cat sailboats. This means that you can expect ROWonAIR products to be backed by a team of innovators that sets out to exceed expectations in all aspects of boat ownership.
Made in Austria
ROWonAIR is a company that looks to innovate day-in and day-out. ROWonAIR rowing units are crafted in-house at the Row & Sail GmbH boatyard in Lichtenberg near Linz, Austria. Their drop-stitch inflatable rowing boards are fabricated by a world-famous manufacturer of drop-stitch boards using only the highest quality materials, and rigorous production processes.
No Tools. No Trailer. No Problem.
Just like X-Cat sailboats, all ROWonAIR products can be assembled and disassembled without the need for hand or power tools. ROWonAIR's engineers designed their products using click-on and plug-in connections. Don't own a boat trailer—no problem. ROWonAIR products can be packed into their provided compact bags so they can easily be transported by car, SUV, plane, or on foot.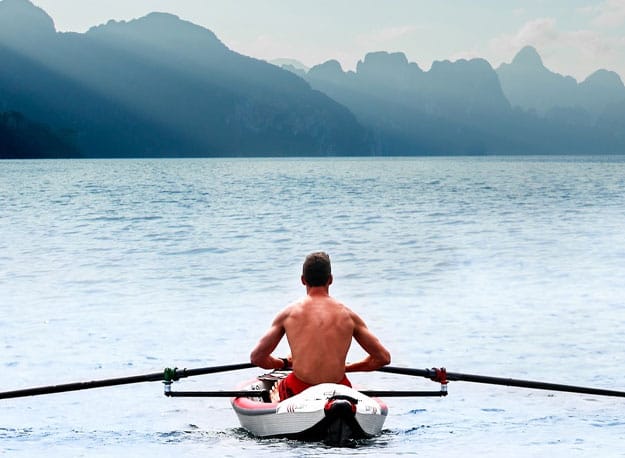 ROWonAIR sources only the best materials for their boats and rowing units. The most discerning customer will appreciate the fit, finish, and attention to detail on ROWonAIR products. As an owner, you'll appreciate that ROWonAIR runs all of their products through a rigorous testing process by their team and with professionals until they are 100% satisfied.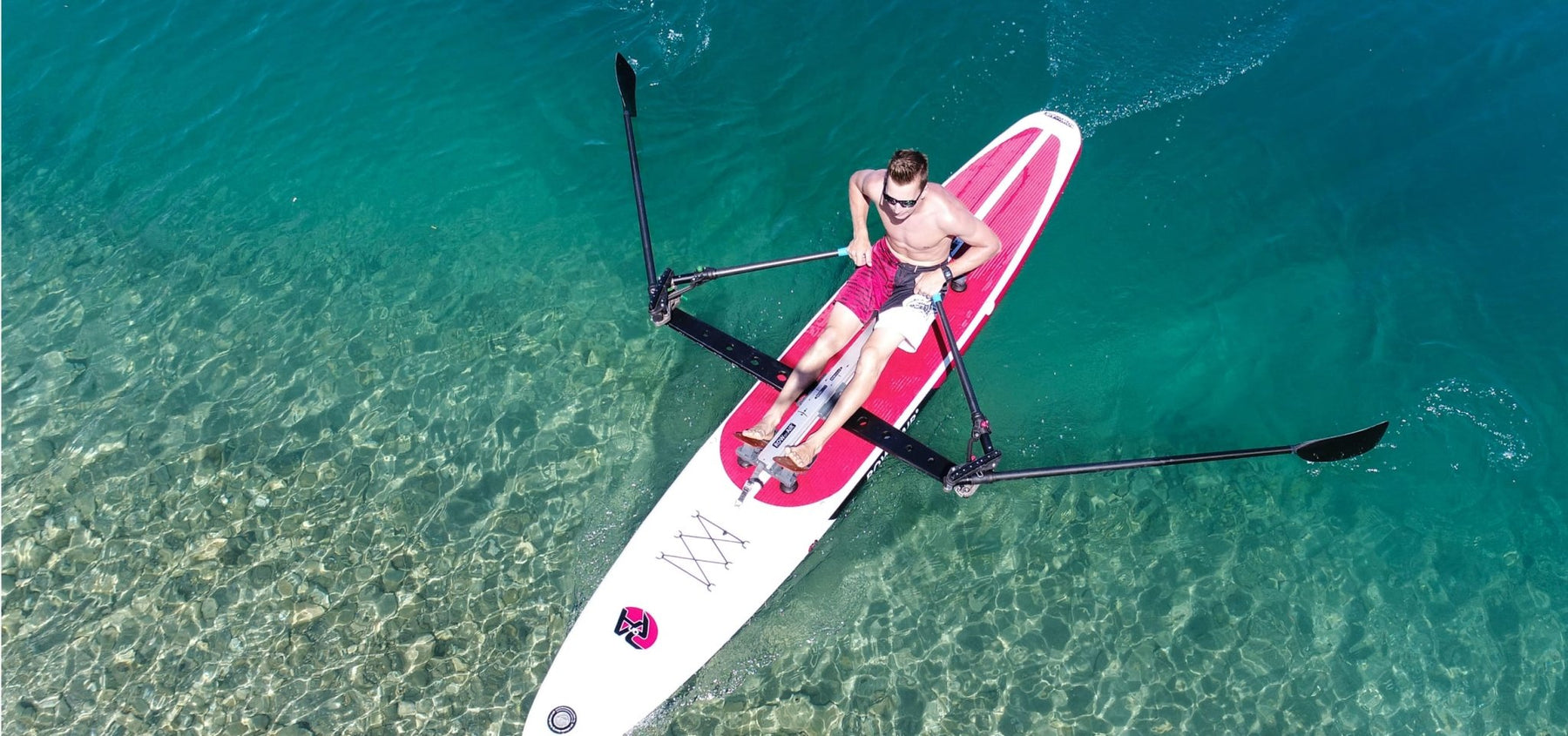 The ROWONAIR WARRANTY
ROWonAIR provides a 24-month warranty against any defects in material or workmanship.
For more information on the warranty, reach out to the Red Beard Sailing team. We're happy to answer any questions you have!