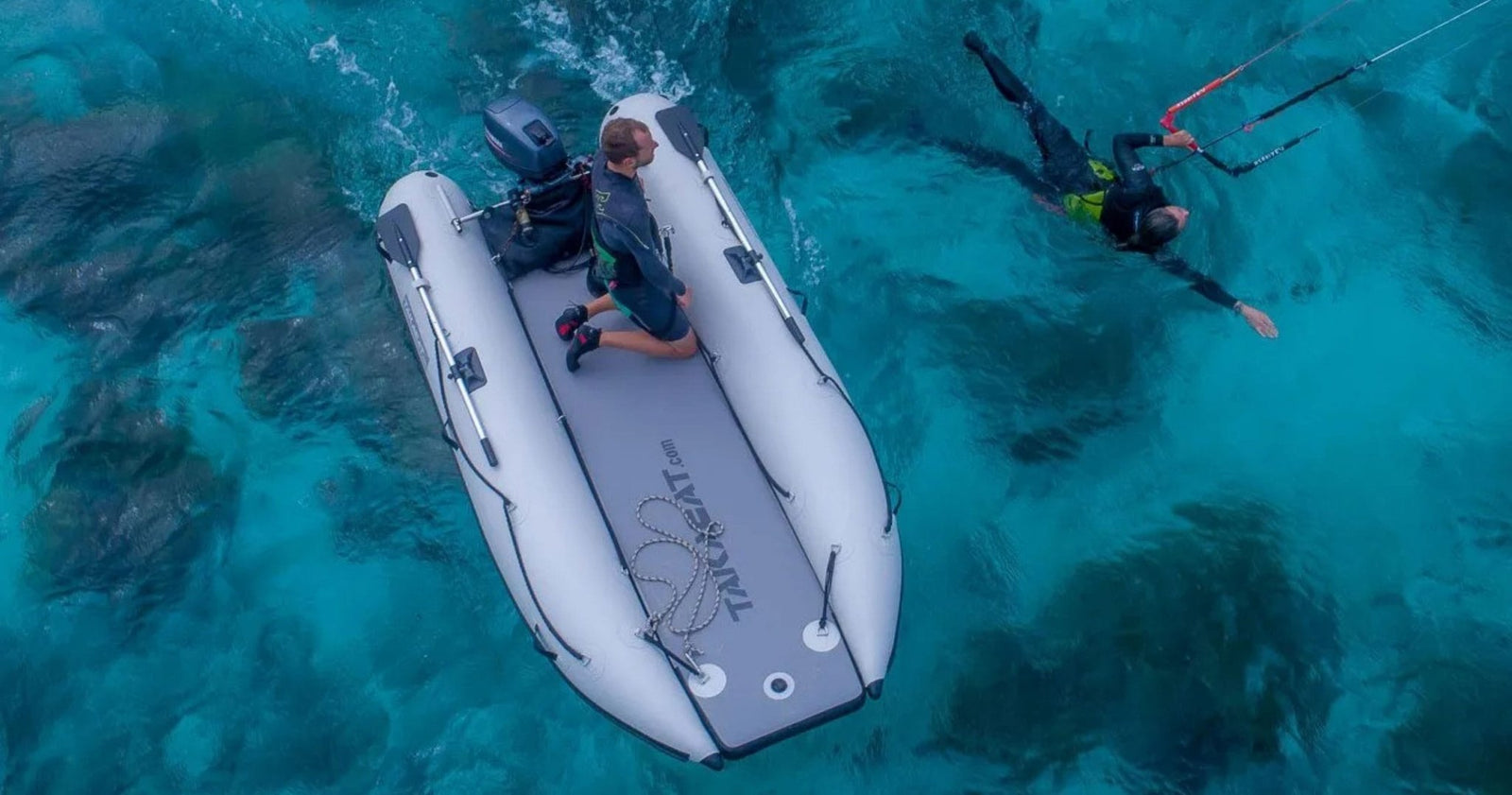 THE ULTIMATE PORTABLE WATERCRAFT
TAKACAT
DELIVERING UNPARALLELED FUN & ADVENTURE
TAKACAT

INFLATABLE CATAMARANS
DESIGNED & DEVELOPED
IN NEW ZEALAND.
The Takacat LX Series is the most innovative inflatable dinghy on the market. Combining key features, such as the Tube Transom®, catamaran hull design and open bow, it is no wonder that Takacat is the fastest growing brand in the US inflatable boat market.
The LX Series is the perfect boat for any lifestyle. Lightweight and portable enough to take it with you in your RV or as a tender to a larger boat. The stability and speed with a 6 hp makes this hard to overlook as your next personal fishing boat.
Packed with innovative features, Takacats are one of the most versatile inflatable boats on the market.
The Takacat LX series is the perfect canvas for your needs. It has a flat, unobstructed interior as well as short and flat gunwales. The Takacat does a great job of being the perfect platform on which to build your next adventure!
Top View
Side View
Bottom View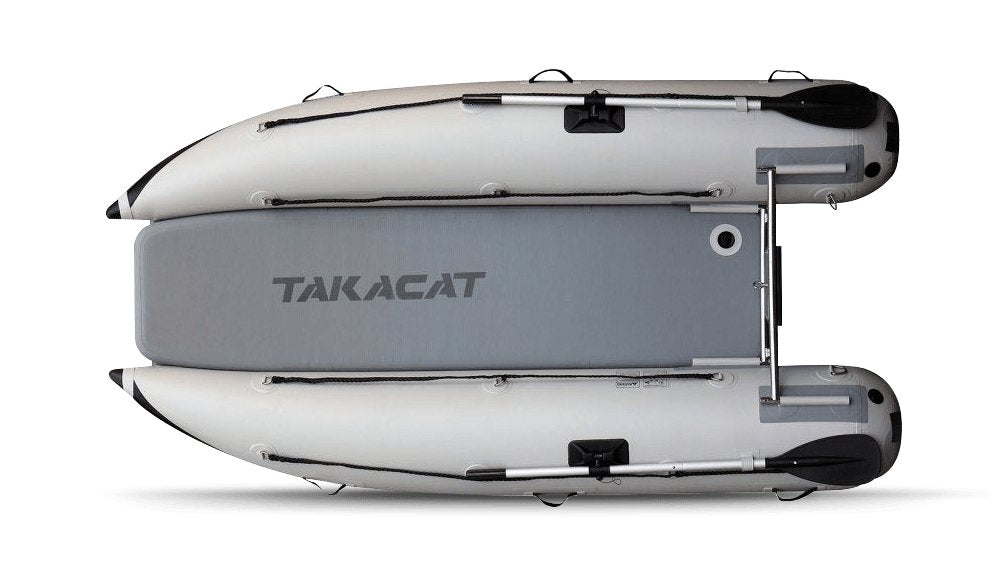 1
2
3
4
5
6

1
2
3
4
5
6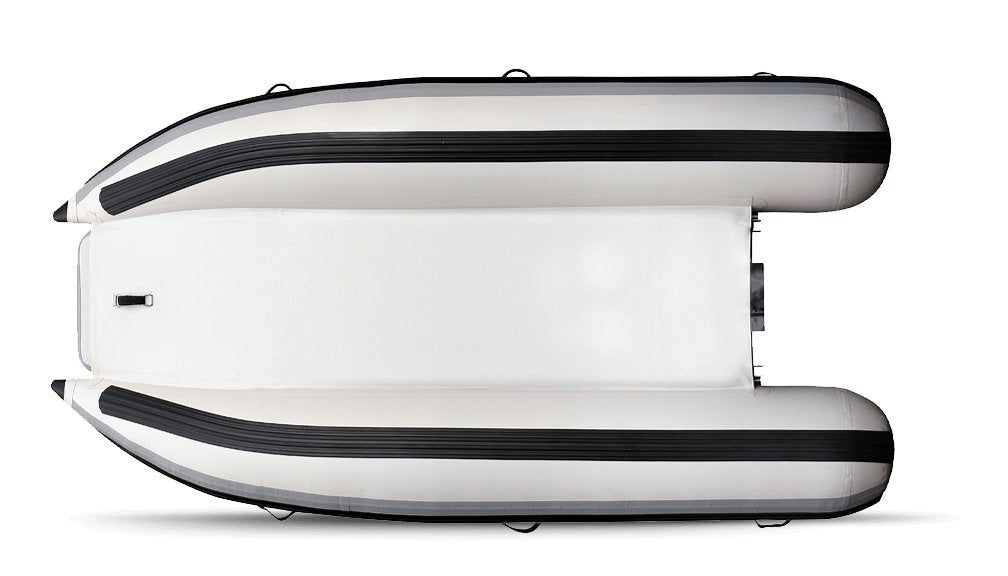 1
2
3
4
1
Innovative Tube Transom is open to allow for quick draining. No more sloshing water or soggy gear.
2
Open bow provides safe and easy boarding and exiting from the beach and boarding onto the boat from the water by swimmers and divers.
3
Inner and outer grab lines provide infinite seating options with comfortable and ergonomic hand holds.
4
Included oars, in combination with the catamaran hull design, make the LX Series one of the best rowing inflatable dinghies on the market.
5
Halkey-Roberts inflation valve allows for fast inflation and deflation. The pressure relief valves prevent damage by over pressurization when left in the hot sun.
6
Innovative PVC anti-skid material remains grippy even when wet. It's even comfortable for bare feet. Anti-skid material is ultra UV stabilized so it won't fade and provides UV protection to the air deck floor.
1
Pinched bow reduces windage and glides over chop and waves without getting passengers wet.
2
Oar retainers keep the oars attached to the boat. Great for adjusting course when drifting down a river.
3
Quadruple overlap seam means your Takacat will remain air tight for years of frequent use.
4
Low profile design provides better visibility for the operator. The bow will stay below the horizon, even when plowing at low speeds.
5
Rubber rub rail provides extra protection from docks and other boats.
6
Multi-chamber tubes come standard on 380LX and 420LX boats for added safety and redundancy for longer trips and for challenging conditions.
1
Wide rubber strip under each tube protects against frequent beachings.
2
Raised center floor allows air to cushion the ride in choppy weathers, no hard slapping.
3
Smaller bows with less displacement means less splash, even when motoring into the wind.
4
Bow D-Rings hold the floor in place so the floor doesn't shift or pop out.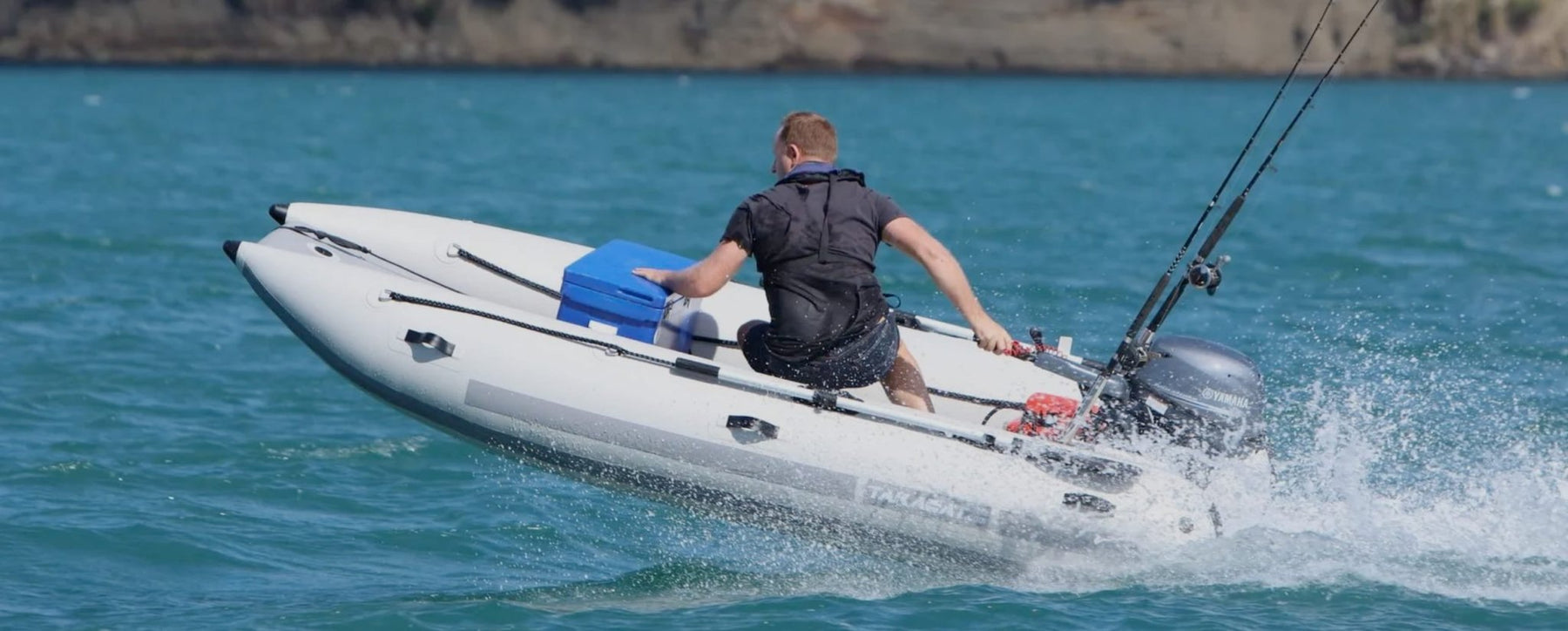 Find the right Takacat inflatable watercraft for your next adventure.
The Takacat LX Series range of boats is not separated by a significant price differences between models. This allows you to get the boat you need, instead of settling for a less than perfect option. If you are on the fence, check out the most common uses below.
Yacht
Tender
Lightweight, Stable and Portable
Scuba / Swim / Snorkel
Day Boat / RV
The Go Anywhere Boat
Fishing / Hunting
Stable, Comfortable and Dry
Marine Research
& Rescue
Stable, Versatile and Portable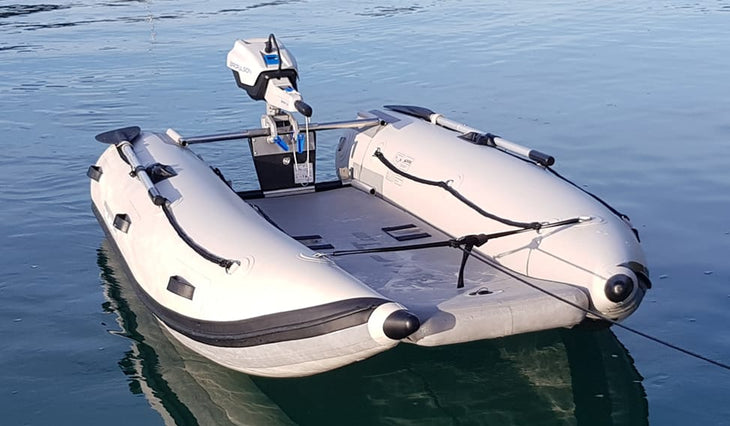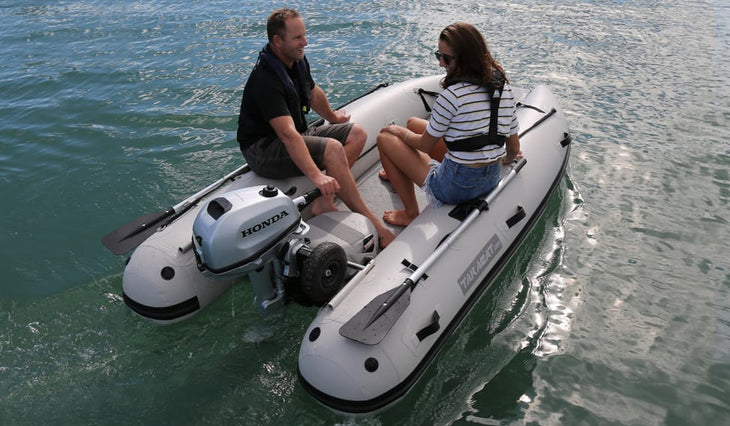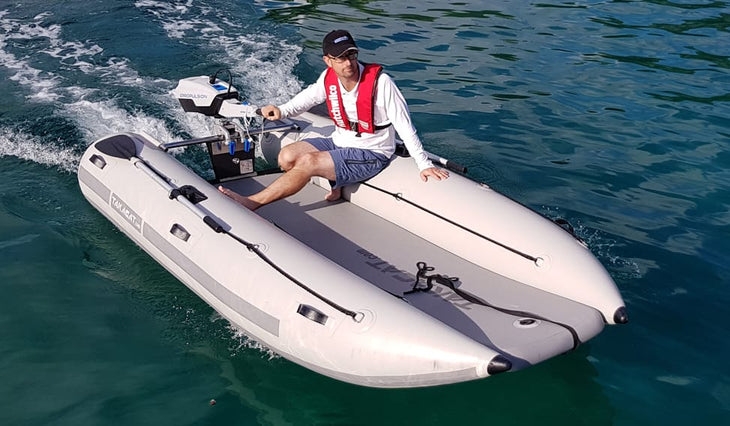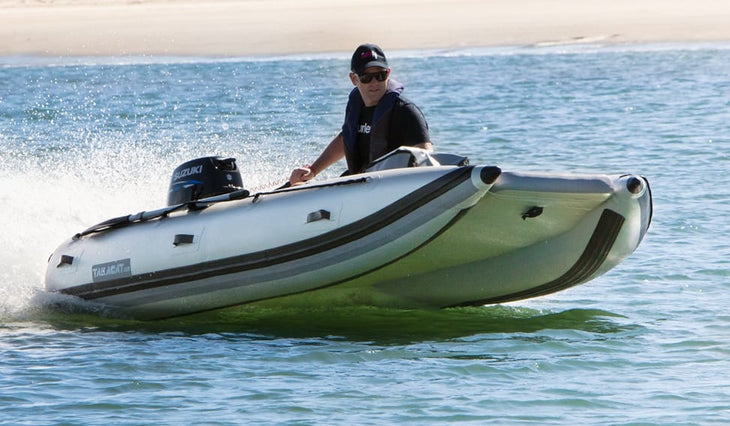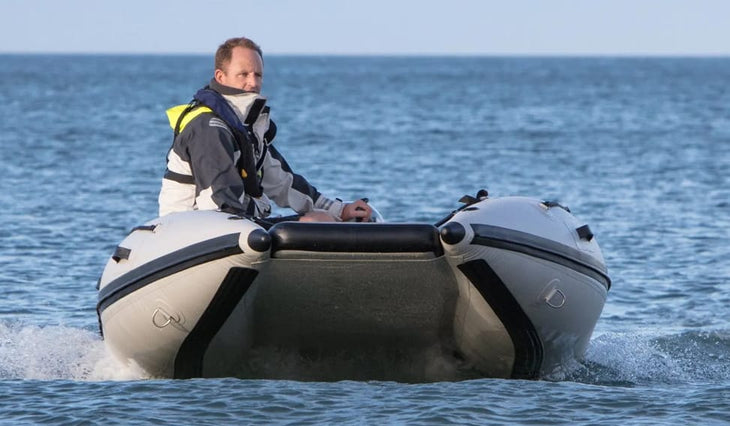 The Perfect
Tender
What more could you want out of your tender? The Takacat LX can be pushed by a smaller outboard or get more speed / range out of your current outboard. It can easily be packed away for offshore passages, and it is the perfect platform to explore your destinations—be it ship to shore or snorkeling in that remote cove!
TAKACAT BOATS IN THIS CATEGORY
CLICK TO EXPLORE MODEL

Easily Powered Portable with Open Bow
The Takacat LX series requires less power than other inflatables. If you are going to be inflating and deflating with each use, you shouldn't need an army of helpers to move your outboard. The open bow of the LX Series makes it easy to board from the water which makes it the perfect boat for SCUBA as well as using it as a swim platform.
TAKACAT BOATS IN THIS CATEGORY
CLICK TO EXPLORE MODEL

The Jon Boat that Fits in Your Car
The Takacat LX series' features make it the perfect boat for sportsmen. Fish all day in choppy waters in comfort due to the catamaran design. If it rains, you won't have to bail a single time.
The larger LX boats like the 380LX and 420LX have large carry capacities which are perfect for hunting with a few buddies. The wood camo disappears on a marshy backdrop, perfect for duck hunting. Your retriever can get back on board without any fuss and all water exits without creating puddles in the boat.
TAKACAT BOATS IN THIS CATEGORY
CLICK TO EXPLORE MODEL

The Popular and Practical Choice
The Takacat LX Series is being used by researchers and first responders all over the world. The open bow means wildlife or injured people can be brought onboard without too much effort. The open transom allows you to constantly pump water over marine life while on board without flooding the boat.
TAKACAT BOATS IN THIS CATEGORY
CLICK TO EXPLORE MODEL
Takacat Specification Comparison
T260 LX
T300 LX
T340 LX
T380 LX
T420 LX
Overall Length
8' 6"
9' 10"
11' 2"
12' 6"
13' 9"
Width
5' 1"
5' 1"
5' 5"
5' 5"
6' 1"
Tube Diameter
19"
19"
19"
19"
22"
Boat Weight
55 lbs
64 lbs
68 lbs
89 lbs
111 lbs
Rec. Outboard Engine
2.5 - 6 HP
2.5 - 8 HP
2.5 - 10 HP
6 - 15 HP
15 HP
Max HP
8 HP
10 HP
15 HP
20 HP
25 HP
Capacity
3 people / 793 lbs
4 people / 809 lbs
5 people / 1135 lbs
6 people / 1410 lbs
7 people / 1576 lbs
Boat Specification Comparison
Capacity
T260 LX
3 people / 793 lbs
T300 LX
4 people / 809 lbs
T340 LX
5 people / 1135 lbs
T380 LX
6 people / 1410 lbs
T420 LX
7 people / 1576 lbs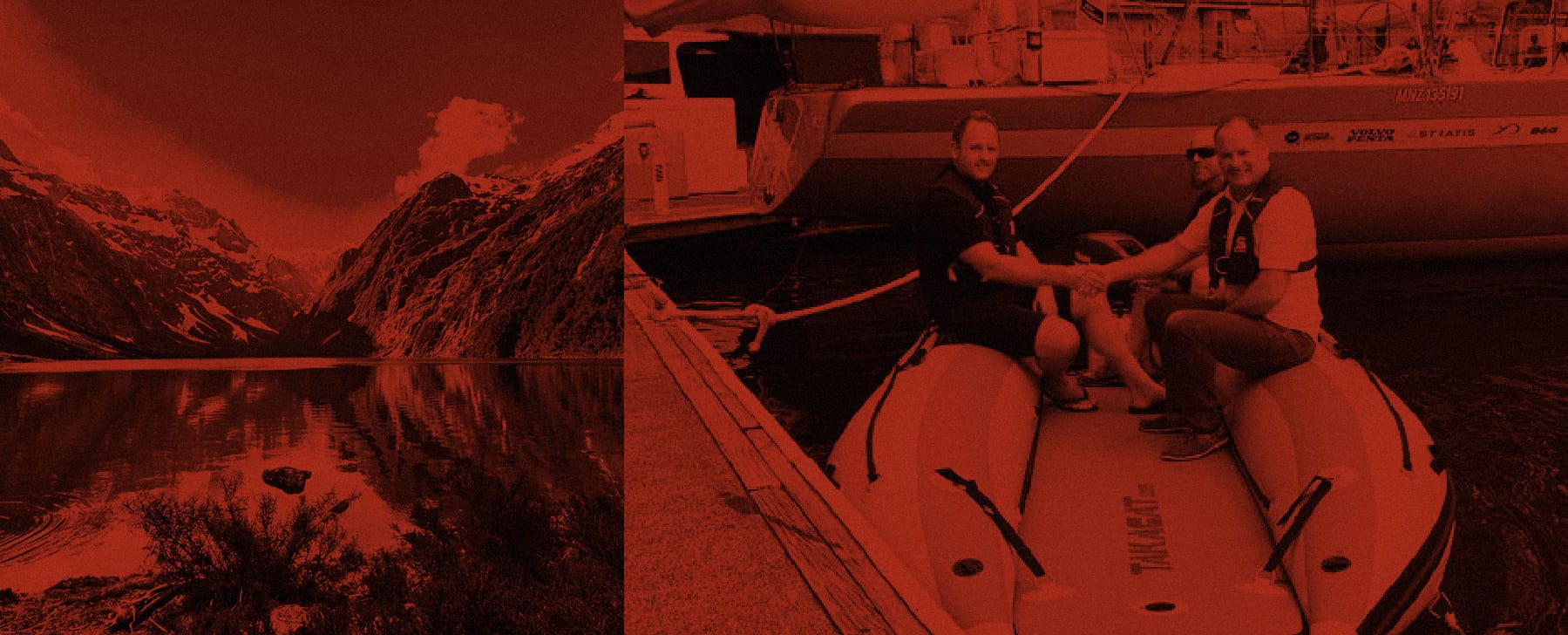 Takacat is committed to providing boaters all around the world with a revolutionary line of inflatable catamarans. The Takacat LX Series offers safety, stability and speed as well as versatility and easy handling.
TAKACAT
THE ULTIMATE PORTABLE WATERCRAFT
Who We Are
We love what we do and it shows. With more than 20 years of experience in the field, we know the recreational boating industry like the back of our hands and it shows when you see and experience our boats on the water. Our boats are durable, stable and designed to meet the needs of both the marine professional and the recreational boater.
The Takacat Story
The development of Takacat inflatable boats was pioneered by company founder Greg Sowden in Auckland, NZ. Greg's leading edge design approach was born from the love of the water and nurtured from a lifetime spent in and around inflatable boats. That depth of experience led him to produce an inflatable catamaran boat that broke the mold!
Passion Breeds Perfection
Our passion for boating and cutting edge design comes from a lifetime spent in and around the water. We invite you to experience the most innovative and fastest growing range of inflatable boats in the world! High performance, versatile, portable, cost effective and capable of handling various and changing conditions, Takacat boats are ready for a day of family fun or your next water adventure!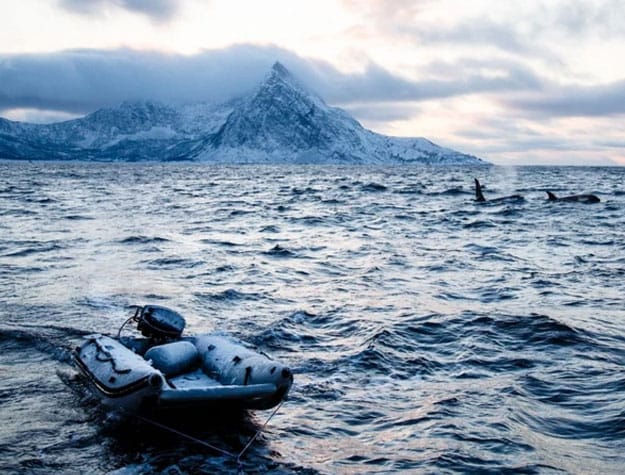 The Takacat is not only used for recreational purposes, but, in some cases, has proven to be a great tool in research situations. Above is a snapshot of the Takacat being put to use by Barba), an organization focused on marine explorations and raising awareness around conservation.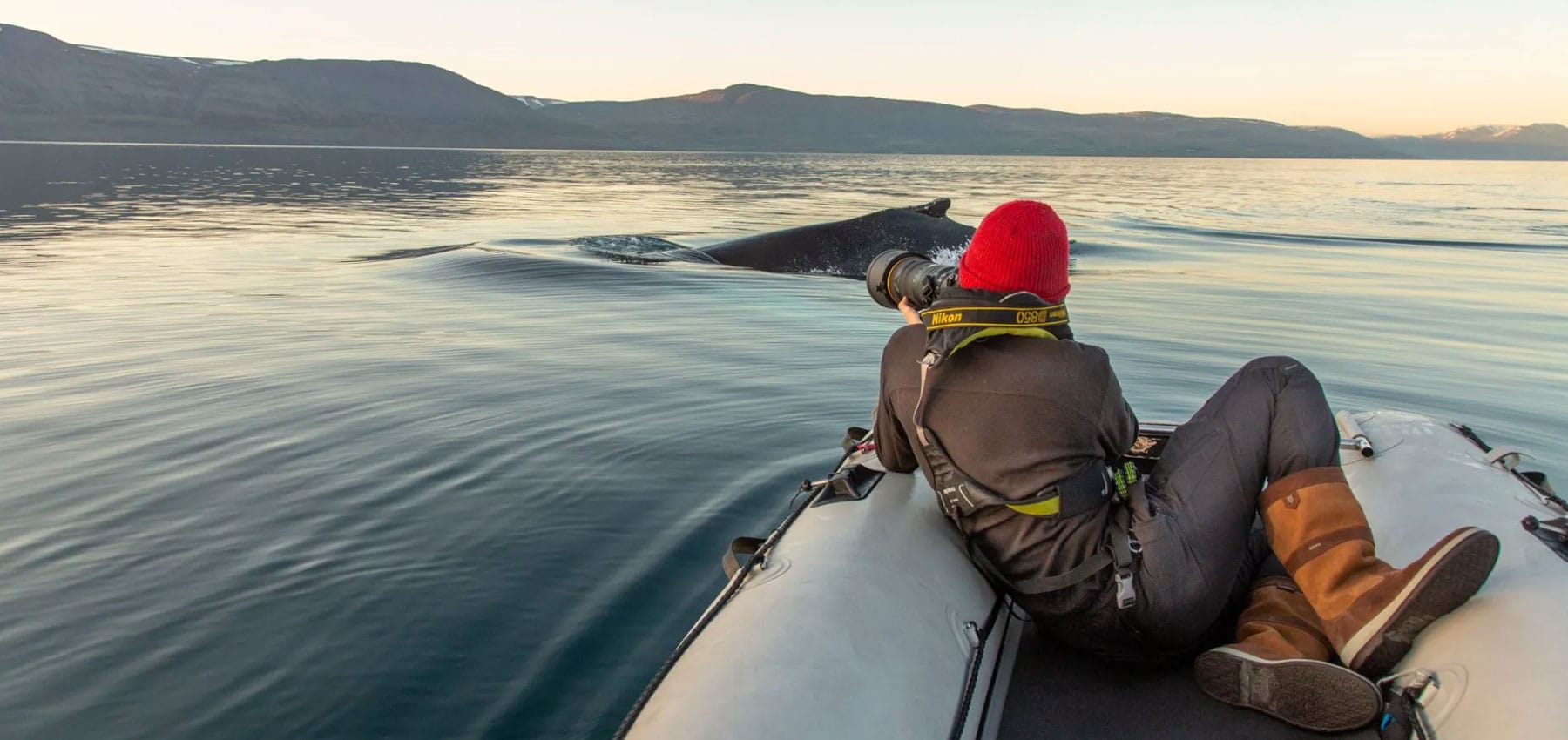 Takacat Warranty
Both PVC & Hypalon have a 3-year warranty against defects and deterioration that affect usability as aging, cracking, or delamination.
Air Filling pipe seams have a 2-year warranty. Additionally, parts and equipment, including the high-pressure deck, carry handle, "D" rings, bow, seat, lid, paddles, oars, will be free from defects in material and structure for 2 years from the date of purchase
To register your warranty, click here.