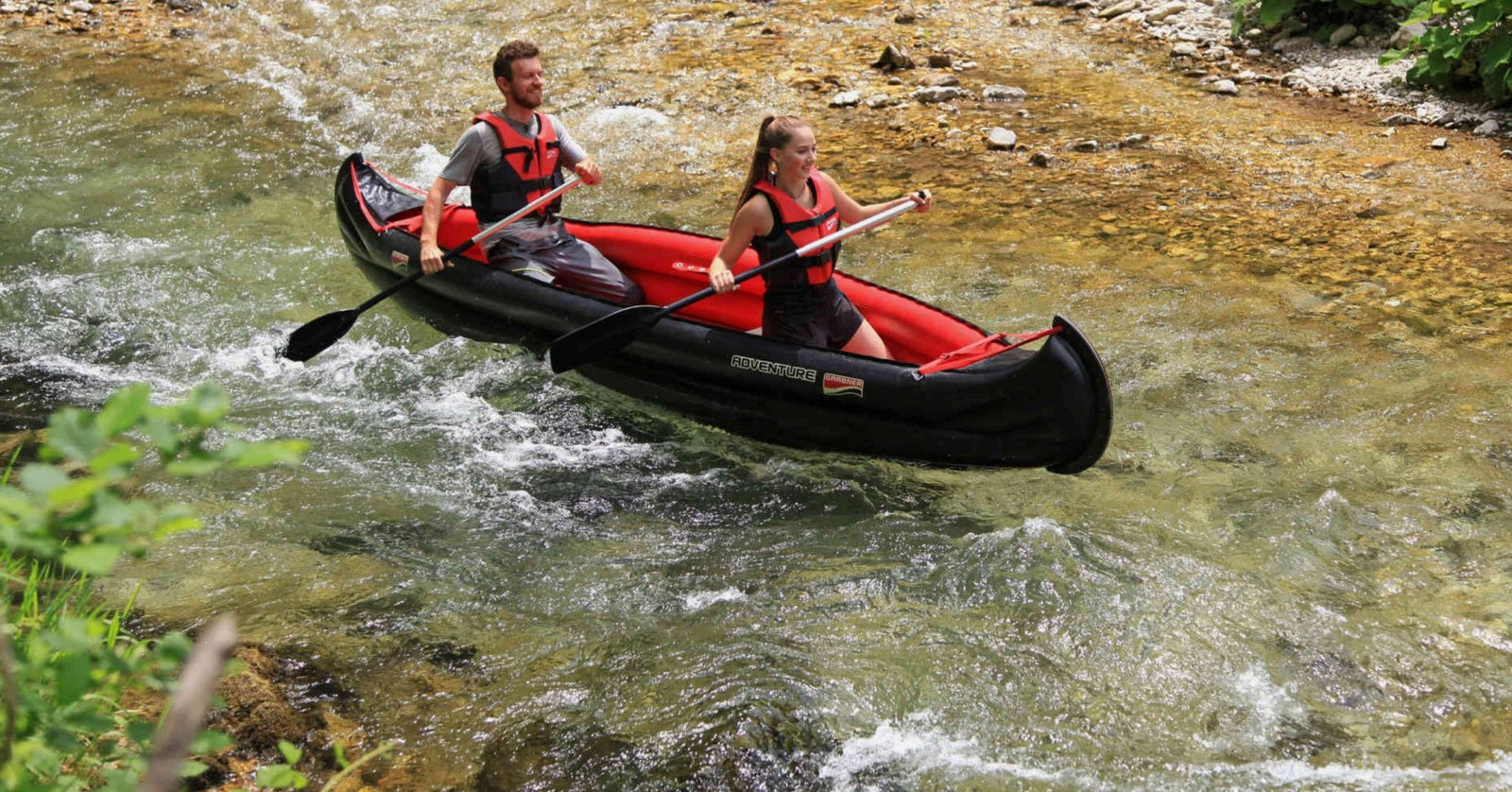 IMPECCABLE CRAFTSMANSHIP & ECO-FRIENDLY MATERIALS
GRABNER
BUILT TO LAST A LIFETIME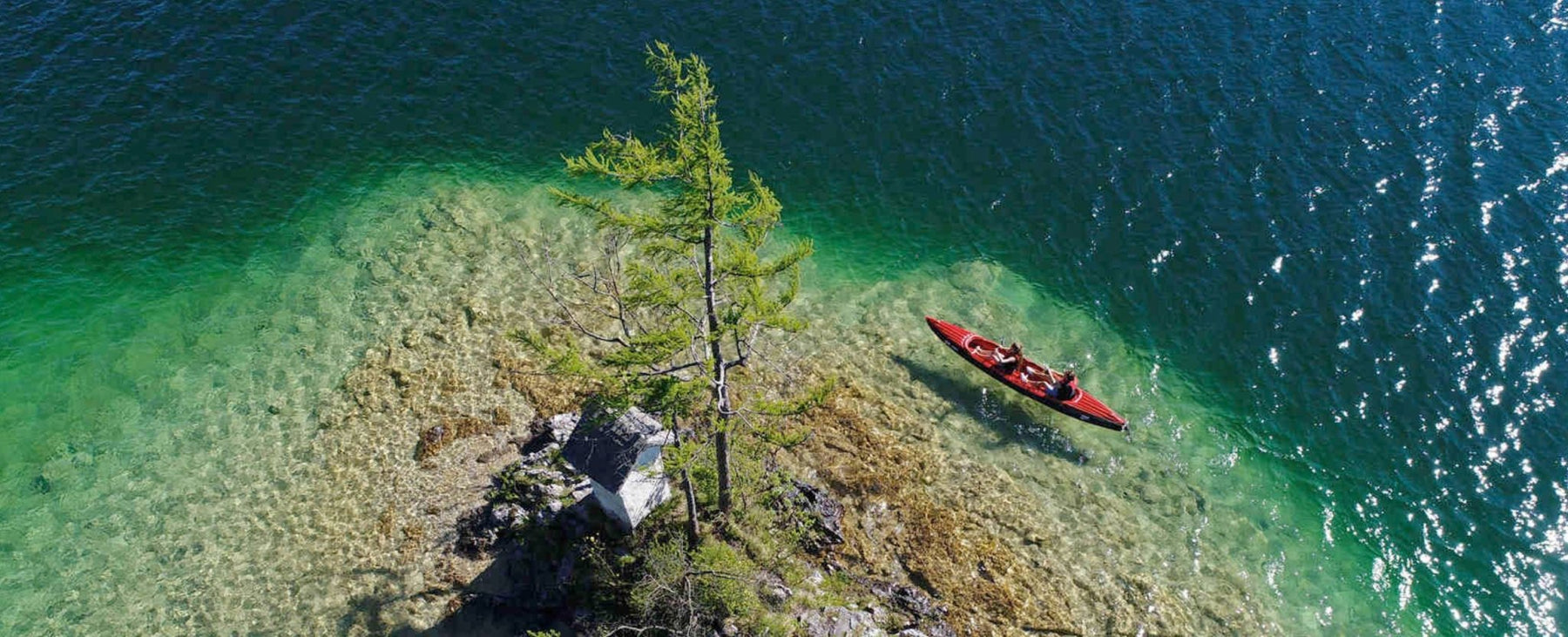 GRABNER'S COMMITMENT
TO SUSTAINABILITY
Grabner boat skins are produced by world market leader Continental in Germany.
With a commitment to design, innovation and the highest-quality eco-friendly materials, the outside coating of EPDM tire rubber is extremely abrasion-resistant, weather-resistant and UV-stable. The inner rubber coating made of high-quality renewable natural rubber ensures the highest airtightness. Due to the unique hot vulcanization process, firm seam connection are created for permanent high operating pressure.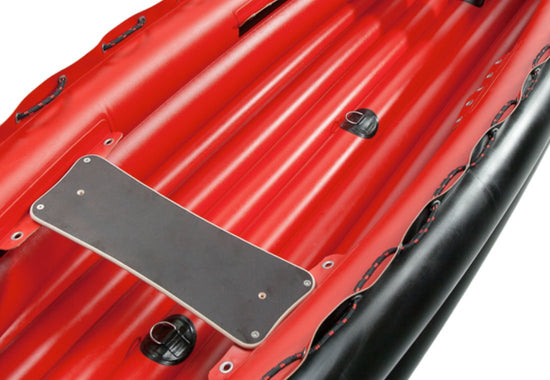 Grabner boats are the most eco-friendly on the watercraft market.
The boat skin inside coating is made of renewable natural rubber.
The boat skin does not contain PVC! No toxic plasticizers! No poisonous chlorine!
The boat skin is manufactured to the highest EU environmental standards in Germany.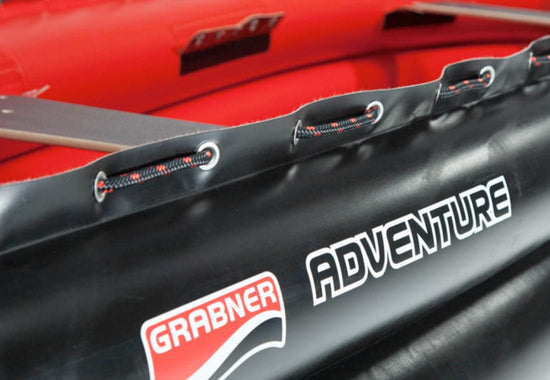 Not only are Grabber boats eco-friendly, they are built to last a lifetime.
The boat skin can be 100% recycled. This recovers 95% of the primary energy.
Grabner boats have an unsurpassed lifespan of several decades, instead of throwing away after a short time!
Easy to repair: The Grabner factory service handles repairs quickly, professionally and will not let you down.

Innovative features that make Grabner one of the finest watercraft companies in the world.
Vulcanized rubber skin material (think car tire rubber) made of renewable natural rubber.
Grabner boasts are the most eco friendly inflatable boats on the market.
Boats are handmade in Austria, and the boat skin is manufactured to the highest EU environmental standards.
The outside coating of EPDM rubber is extremely abrasion-resistant, weather-resistant and UV-stable.
Grabner boats have a unique tapered shape, and skeg-free design for maximum safety and stability.
Small packdown bags that fit in your car, and some models can even be carried on your back.
Practically unsinkable — large volume of air guarantees maximum capsize stability.
Includes a 24 / 7 warranty — 7 years for the boat skin, and 24 months for structural defects.
We offer the largest line-up of Grabner boats in North America.
Inflatable kayak models today are versatile, able to handle a variety of water conditions and trip lengths. Many are also customizable, allowing you to add accessories depending on your intended use. Here are some of the most common types of inflatable kayaks you'll want to know about.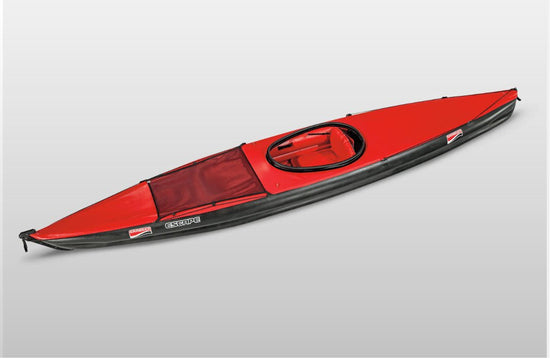 Inflatable Kayaks
Lightweight, portable, compact and ultra-durable—whatever your next water adventure throws at you, a Grabner inflatable kayak is ready to handle it!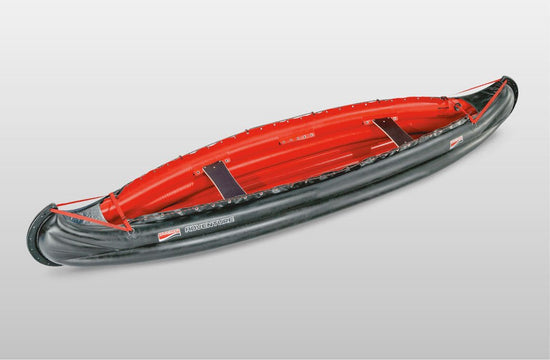 Inflatable Canoes
Grabner inflatable canoes are extremely versatile and durable—able to handle everything from lazy days on a calm river to navigating Class 3 whitewater rapids.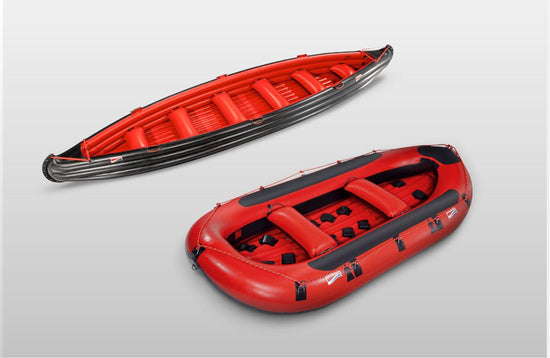 Inflatable Rafts / Group Boats
Made with continuous bow and stern tubes, instead of segmented tubes like the "other guys". These rafts will last for many years, even in a commercial application.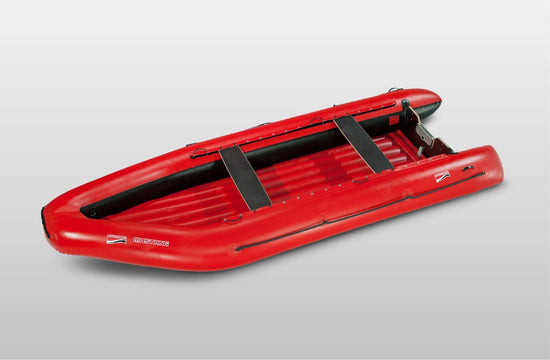 Inflatable Powerboats
These low-power boats are perfect for a lightweight tender, a flexible fishing boat or just a relaxing day out on the lake. Can be inflated with the Bravo 7 Foot Pump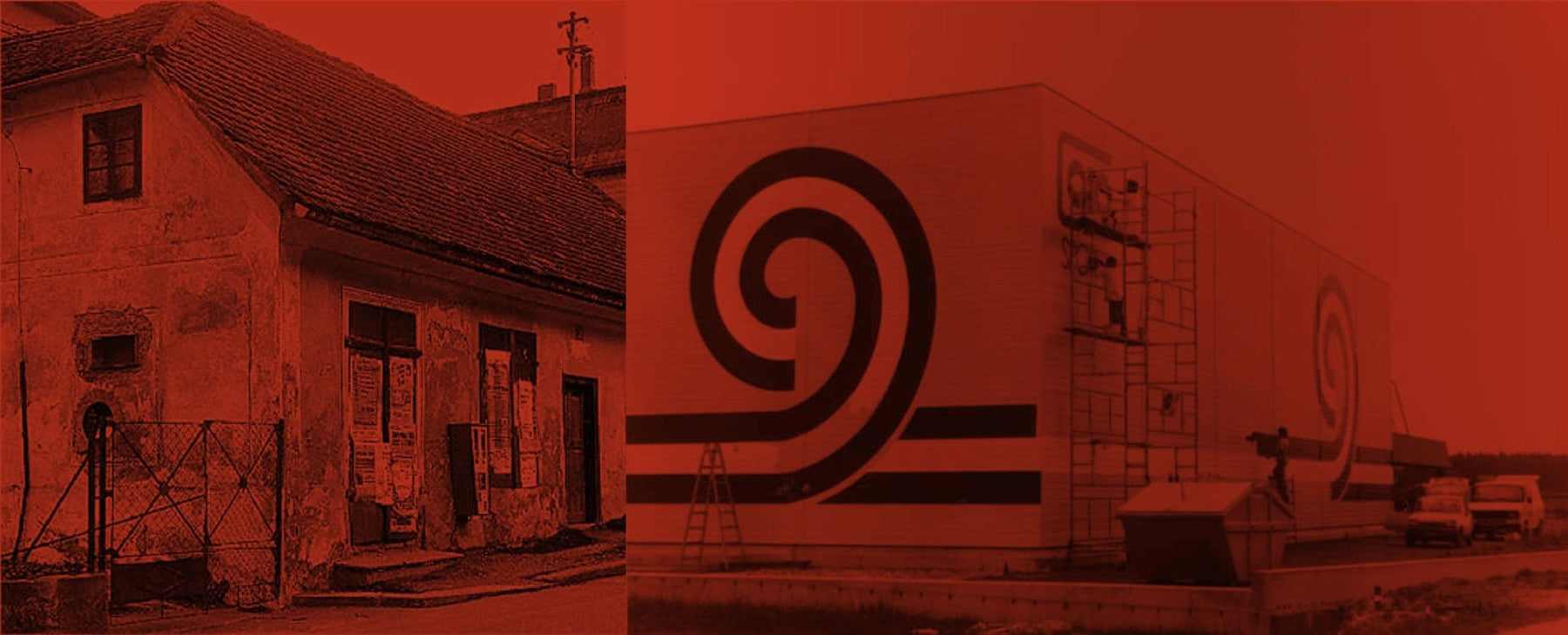 Grabner started in 1975 with 6 employees in Stadt Haag, Lower Austria (left). In 1979 they built their own factory (right ) with their first EDV system, and by 1980 they had nearly 100 employees and were he most successful sportive life jacket brand in the world.
GRABNER
COMMITTED TO building the world's finest & ECO-FRIENDLY watercraft.
Who We Are
Grabner Boats have been known on the world market for over 40 years. In water sports no-one should do things by halves! If one really wants to enjoy their spare time on the water only the best is good enough. Joy with function, the feeling of security and the guarantee to have the best product — that's what Grabner is about.
The Finest Handmade Inflatable Boats
Whether you love fishing, exploring an open lake with the family, planning for an expedition, or battling white water rapids, Grabner has the inflatable boat for you. Grabner boats can be versatile used with paddles, rudders or motor – depending on the model suitable for rivers, white water, lakes or at sea.
Grabner is Also the Maker of Happy Cat
In production since the 1960s, Happy Cat's innovations are backed by decades of research and insights from recreational and professional sailors alike. The first catamarans were made of wood, but today's models include parts made of aluminum and rubber, providing a lightweight and optimized sailing experience.
The most recent upgrade of the Happy Cat Evolution and Hurricane to a high-tech carbon mast shows that the innovative DNA of the Grabner brand will continue to push what's possible in the inflatable catamaran space.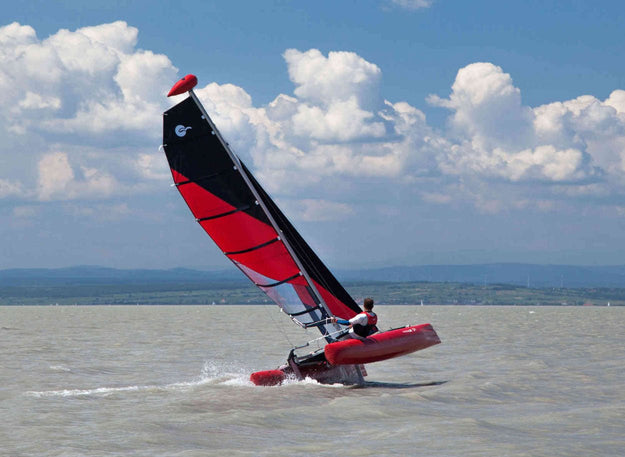 When you own a Happy Cat boat, you own a piece of sailing history. With the purchase of the Semperit inflatable boat production in 1986, the Grabner company also took over the production of the first dismountable catamaran – the Semperit Kat. This catamaran has been in production since the 1960s.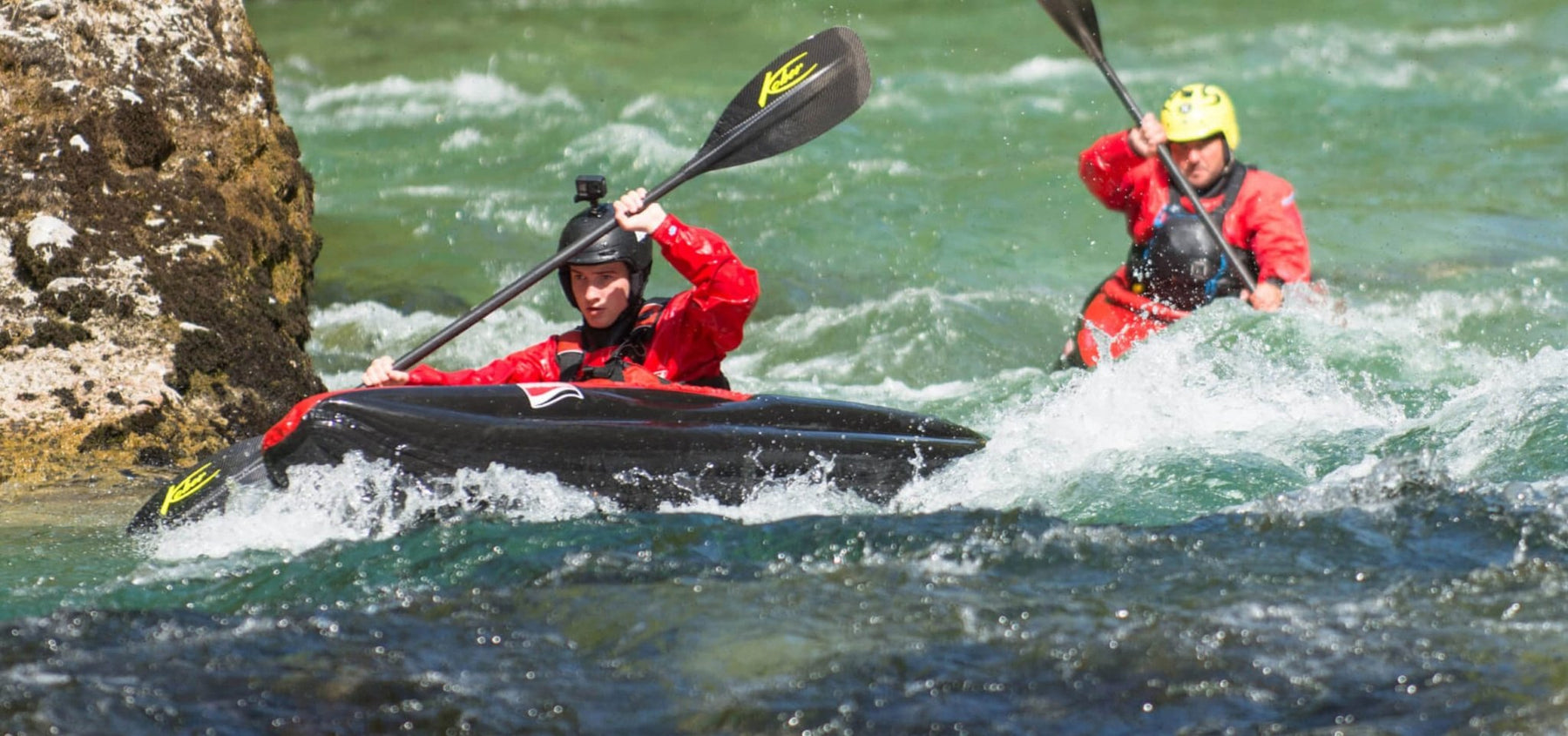 Grabner Warranty
Grabner provides a 24-month total warranty on all boats and a 7-year warranty on the boat-skin. For full details on what is covered in the warranty.
24 months total-warranty / 7 years boat-skin-warranty