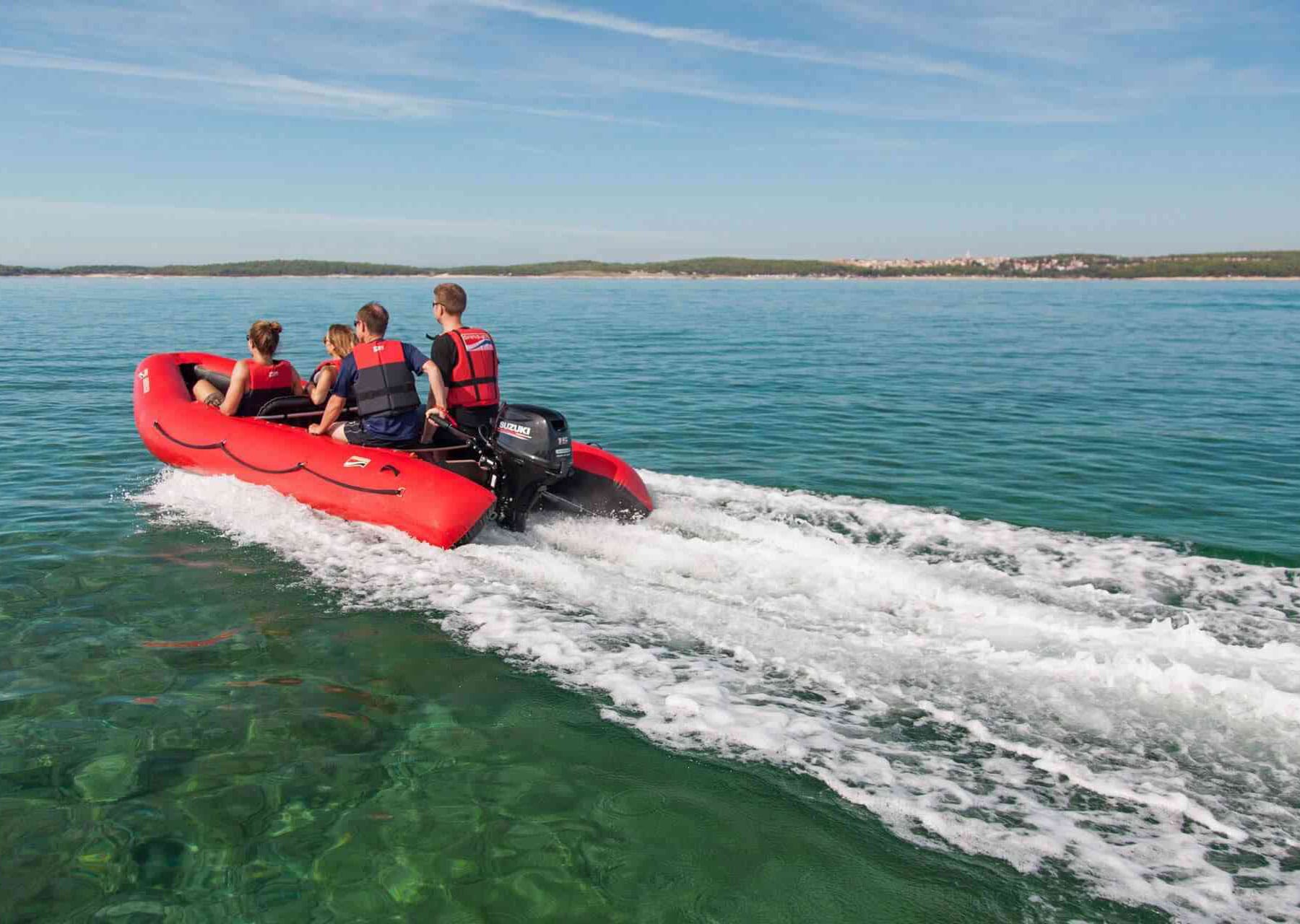 GRABNER

INFLATABLE POWERBOATS
EXPERTLY HANDMADE
IN AUSTRIA.
Portable, durable and always ready for your next adventure!
Grabner powerboats are high quality and cover a breadth of uses. These low-power boats are perfect for a lightweight tender, a flexible fishing boat or just a relaxing day out on the lake.
Grabner's claim to fame in the powerboat segment is for their versatility. The Speed is the perfect example of what a versatile inflatable powerboat is. The Speed offers the same canoeing performance of the Adventure but with the capacity to add an outboard to extend your daily range and max speed.

1
2
3
1
EPDM Rubber: Rubber hull material offers superior UV protection and is incredibly abrasion resistant all while being safe to bump into your larger boat without worry of damage to either boat.
2
Grommet Rail: Full length grommet rail allows for flexible seat positioning as well as ample space to stow and tie down gear.
3
Robust Transom: The transom can mount outboards up to 20 hp. The transom scupper drains off splashed water while under way and can be closed when the boat is sitting still to prevent any water ingress.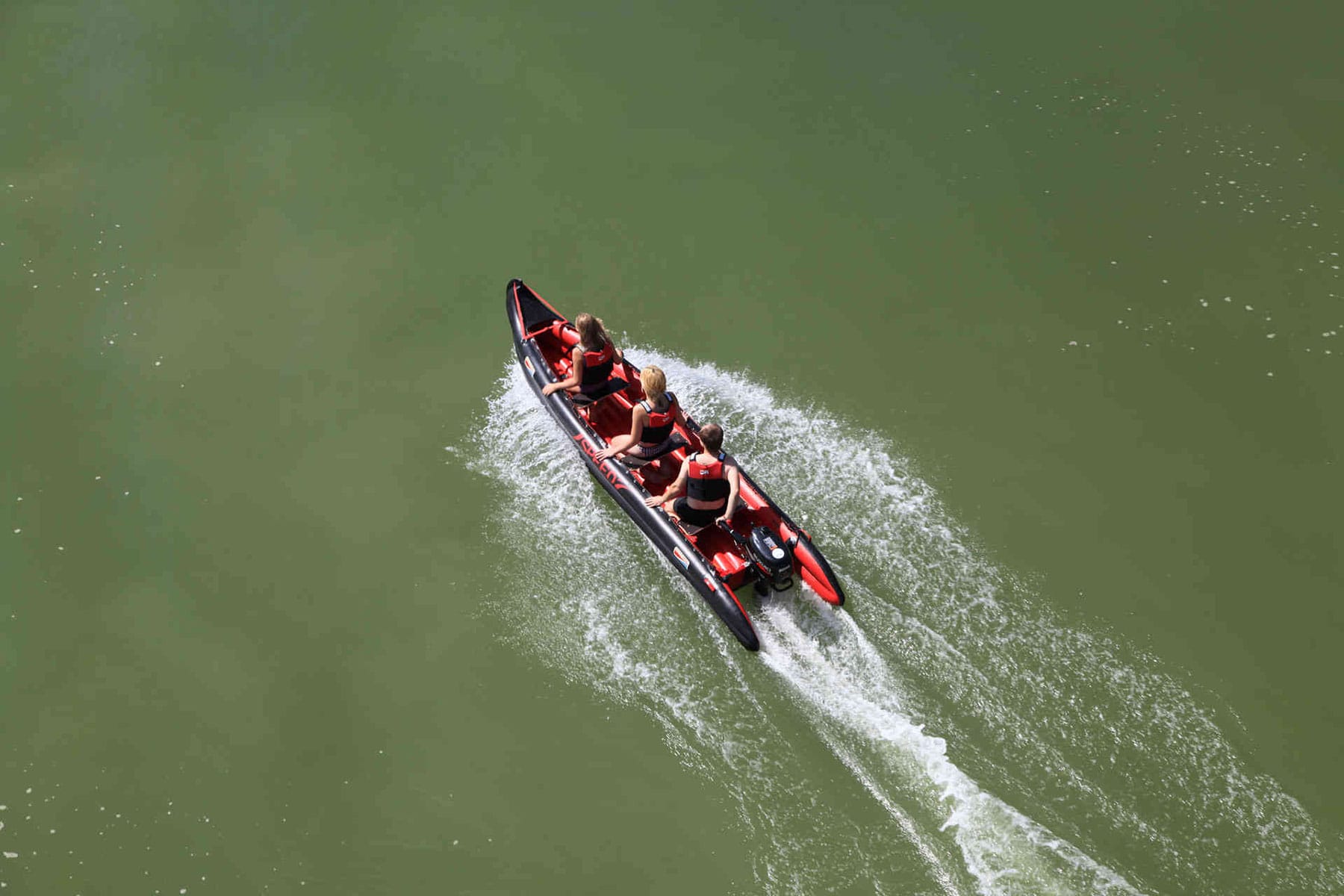 Find the right type of inflatable powerboat for your next adventure.
Grabner powerboats are versatile and have the most comprehensive accessories offering to customize your boat to best suit your needs.
Fishing
Highly customizable and unlike any other fishing boats.
Lakes & Rivers
Durable enough for light whitewater, stable enough for big water.
Tender
Better-than-Hypalon EPDM Rubber resists sun degradation.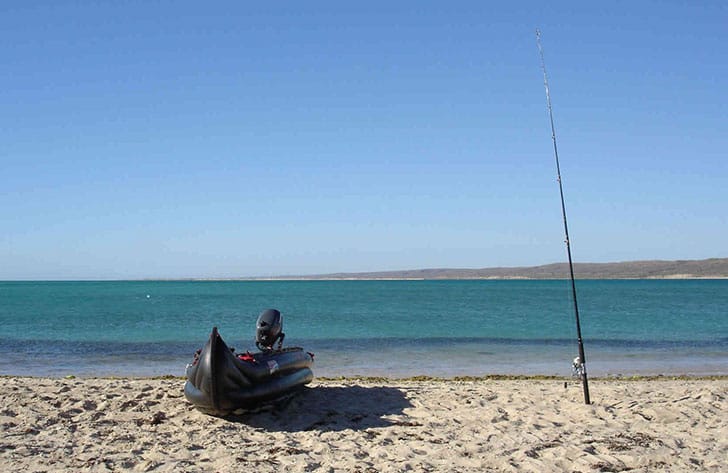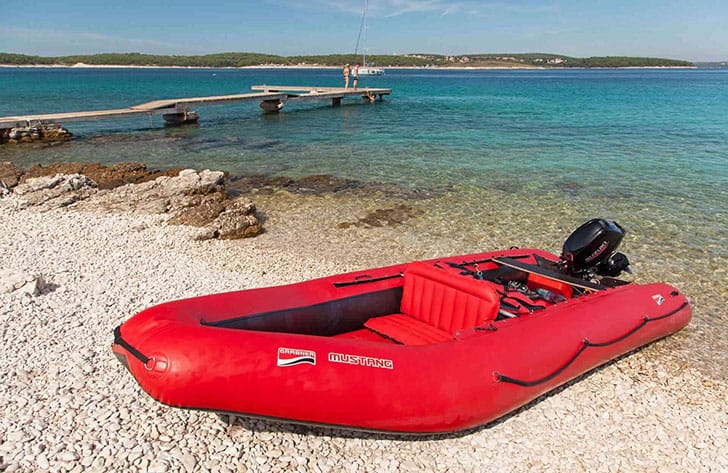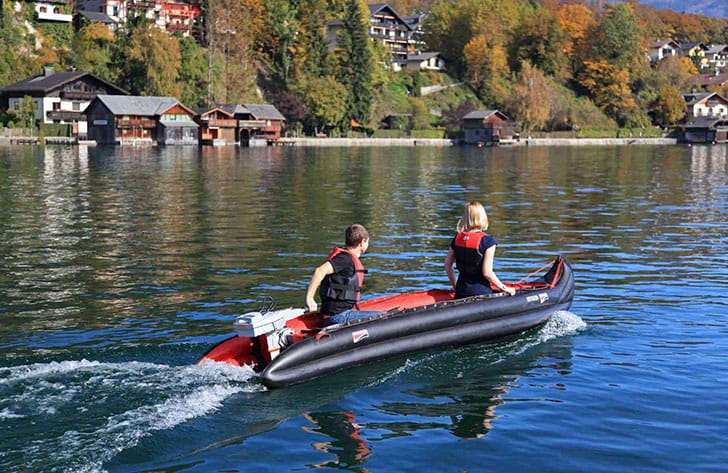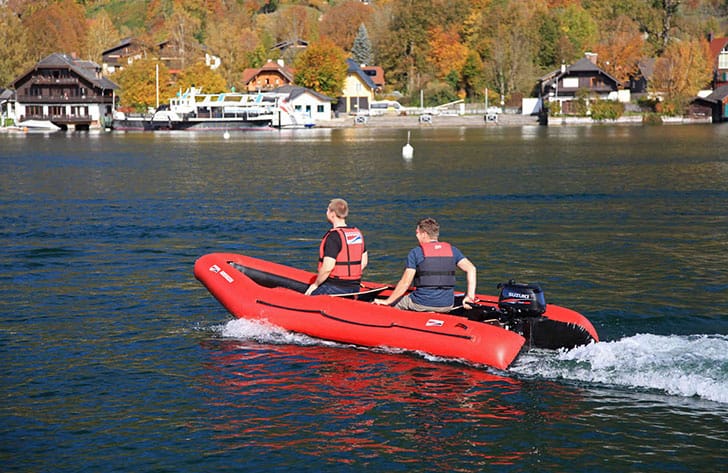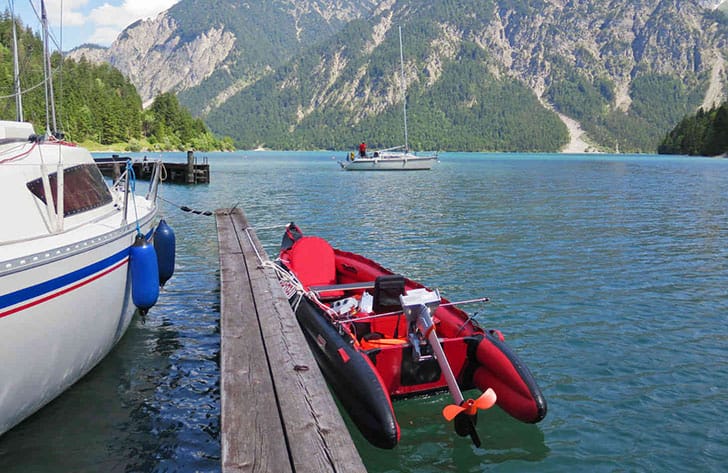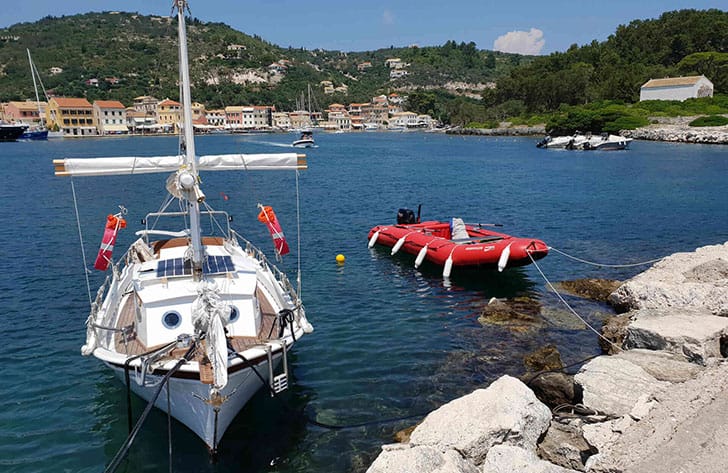 Fishing Powerboats
Grabner boats are versatile and incredibly durable. They inflate in seconds and provide unique hull forms that can get you to those honey hole that other boats just can't access. Sticks, stones and hooks won't pop these boats!
GRABNER POWERBOATS IN THIS CATEGORY
CLICK TO EXPLORE MODEL
Lakes & Rivers Powerboats
Lots of space for gear and passengers. Take the family out for a cruise on the lake, then pack it away into your RV or car for whenever adventure calls!
GRABNER POWERBOATS IN THIS CATEGORY
CLICK TO EXPLORE MODEL
Tender Powerboats
Grabner's EDPM Rubber can withstand even the toughest conditions. These boats will last a lifetime, even in constant sun and salt. These unique boats are fantastic rowers and offer lots of room for passengers and cargo. They are also easily powered by small outboards.
GRABNER POWERBOATS IN THIS CATEGORY
CLICK TO EXPLORE MODEL
Explore the Grabner Inflatable Powerboat Lineup
Powerboat Accessories
GET AROUND WITH OUR COMPREHENSIVE LINE OF
POWERBOAT ACCESSORIES.
There is a famous saying: "Every boat is a compromise." Grabner has the most comprehensive line of accessories for their powerboats so you can customize your boat to prove that sentiment wrong. The expansive selection of accessories is made with the same unparalleled quality and engineering as we have come to expect from Grabner. From biminis to sofa-style seating, we have what you're looking for.
Explore our full range of Grabner powerboats above and discover the full list of accessories that fit that model.