To tell you about us, I need to start with when I was first introduced to sailing. My grandfather owned a Bristol 29 sailboat named "Bohemian". That was the boat I grew up on. I spent many summer weeks out on that boat and my love of sailing started there. My grandfather grew too old to maintain the boat and I was too young to know what I was doing (and lost interest sailing). When my grandfather passed away, I decided to sell the boat and distance myself from sailing altogether.

A few years later, My wife KC and I decided to give sailing a go again and we purchased a Pearson 26 and sailed that for a whole year. We had many repairs to do on the Pearson, including replacing spongy decks and an antiquated outboard. If you add the repairs to the cost of the slip (one of the cheapest slips in the Chesapeake at $2000 a year) it became a bit overwhelming and I decided to sell the Pearson.

Like all sailors, I stumbled upon a great project, an Iroquois 30 catamaran. That project lasted all of 6 months before I sold it to a very nice couple who are now sailing full time in Key West, FL.

I took about 8 months (it felt like an eternity) off from boats until I decided I wanted to start a business, and what better industry than my passion for sailing. We purchased a poorly maintained Hobie 16 and decided we were going to start a used Hobie parts company. After realizing that storage was going to be a big problem, we decided to look around the industry and see what other options there were.

After some deep digging on the internet, we found MiniCat. I was blown away by this boat. A sailing catamaran that I could stuff into my hall closet and on top of my car for transport. What more could you ask for? We reached out to MiniCat and solidified our role as their United States distributor and began making waves (pun intended) when we listed these boats on our website. A few months after starting Red Beard Sailing I donated a kidney to my father which put me out of commission for the remainder of the 2015 sailing season. Despite 8 weeks of heavy duty TV watching, we sold a few boats.

In February of 2016, we became XCAT's and Takacat's United States distributor. We are very honored to be selected to represent all of our brands as they are all brands that have revolutionized their respective segments of the recreational maritime industry.
I've always wished I had been involved in Sea Scouts as a kid. In my opinion, sailing should be a more popular pastime, as it is both eco-friendly and fun! As a result, we have decided that will be involved in many charitable sailing events nationwide. We 've made it part of our mission to keep today's youth involved with sailing and provide children everywhere with an opportunity to experience the sport.
We look forward to hearing your stories of buying your first MiniCat, X-Cat, or one of our recently added boats, Happy Cat and ROWonAir and showing your sons, daughters, or grandchildren the ropes of the open water. They will be memories to last a lifetime!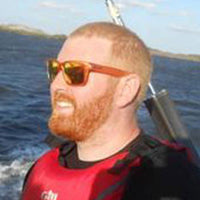 Alex Caslow AKA Redbeard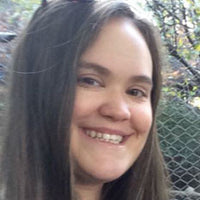 KC Caslow AKA Nobeard