GRABNER

INFLATABLE KAYAKS
EXPERTLY HANDMADE
IN AUSTRIA.
Lightweight, portable, compact and ultra-durable—whatever your next water adventure throws at you, a Grabner inflatable kayak is ready to handle it!
Grabner inflatable kayaks are versatile and built for a lifetime. The Grabner range is able to offer a kayak for all types of water and provide comfort for long trips. The puncture resistant "better than Hypalon" EPDM Rubber is made to bounce off of rocks and docks. You can easily transition from paddling on coastal waters to rivers without having to worry about scratching your boat's hulls or puncturing cheap inflatable materials.
Grabner kayaks like the Holiday 2 (below) are very versatile. They can be driven by sail, paddle or even an electric motor. Depending on the model, Grabner kayaks are suitable for rivers, whitewater, lakes or even the sea! Grabner offers the most extensive range of high quality accessories so you can customize your boat to best suit your needs.

1
2
3

1
2
3
1
Infinitely adjustable, solid footrests allow for any size paddler to enjoy their time on the water.
2
Paddle solo or tandem with adjustable seat locations for any paddler.
3
Optional and removable spray cover can be added for those extra wet adventures! Grabner offers some of the only sit-in inflatable kayaks available in the world!
1
The strong bow reinforcement strake absorbs impact and protects the boat when you inevitably hit rocks or anything else that gets in your way.
2
A low profile and flat deck allows for easy paddling even when caught in heavy crosswinds.
3
The included stern bracket is perfect for mounting an optional rudder or electric motor.

Find the right type of inflatable kayak for your next adventure.
Grabner inflatable kayaks are very versatile, able to handle a variety of water conditions and trip lengths. Grabner offers the most comprehensive offering of accessories allowing you to customize your kayak for your intended use. Here are some suggestions on which kayak might best suit your needs:
Whitewater Kayaks
Durable, agile and highly maneuverable.
Touring / Ocean Kayaks
Dependable, stable, fast and comfortable.
Recreational Kayaks
Ultra-stable, versatile and perfect for all skill levels.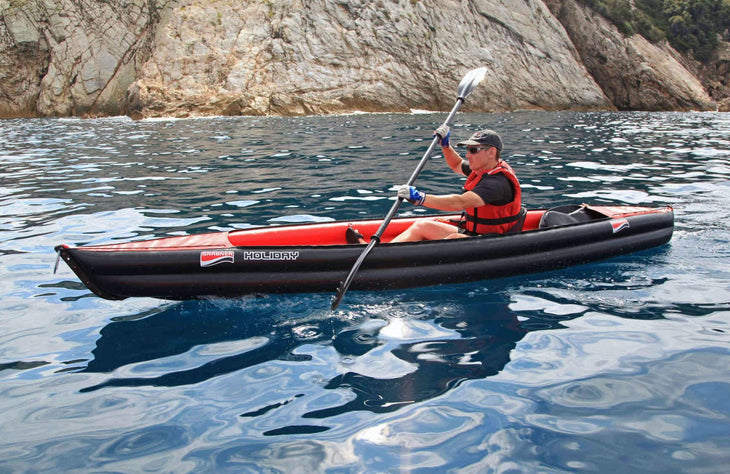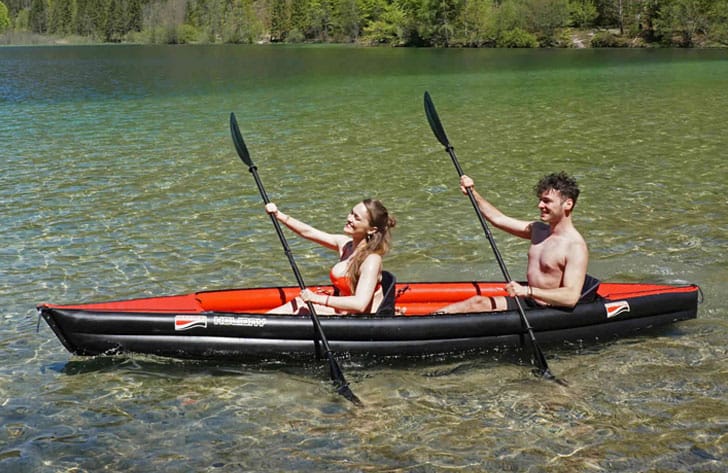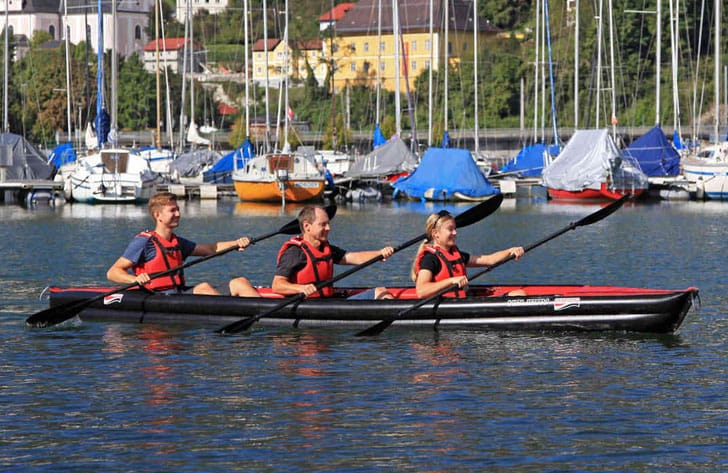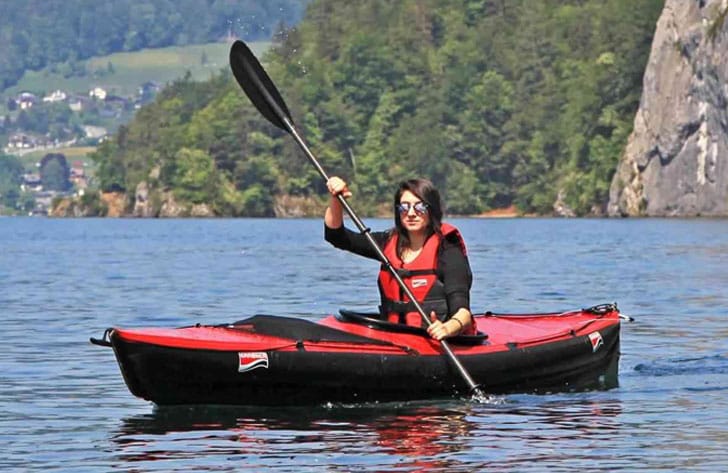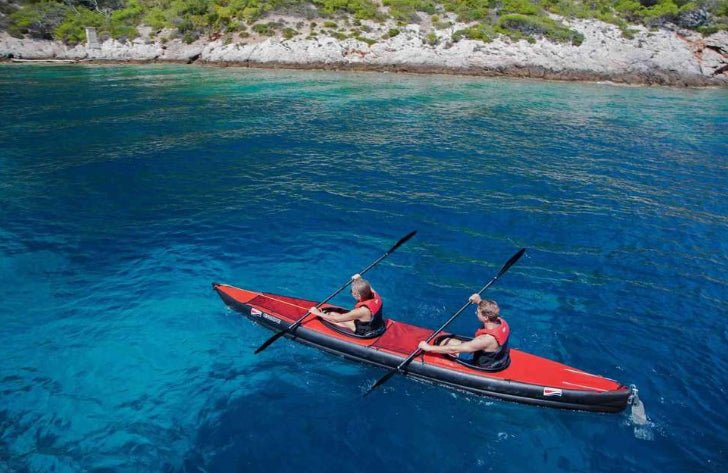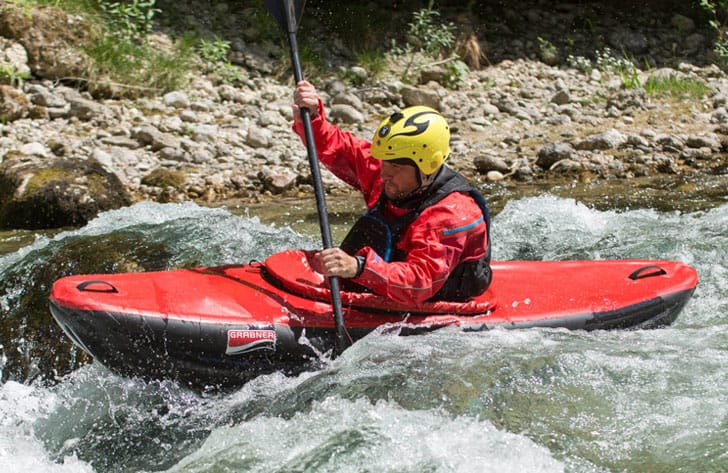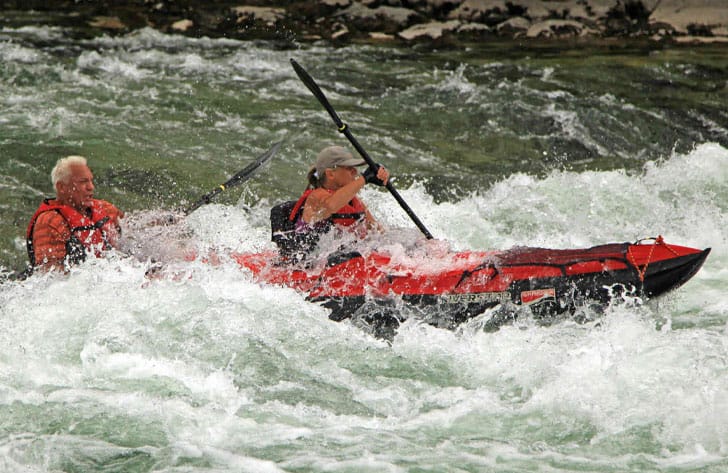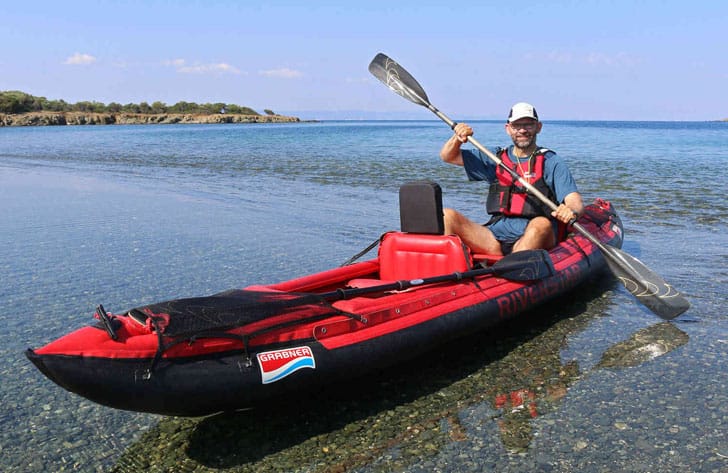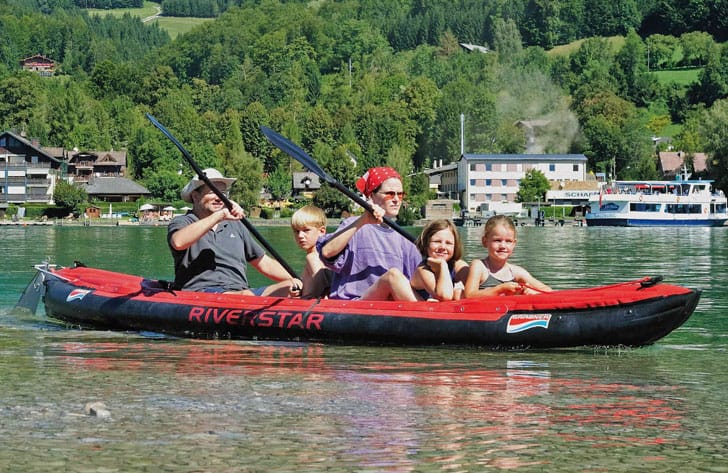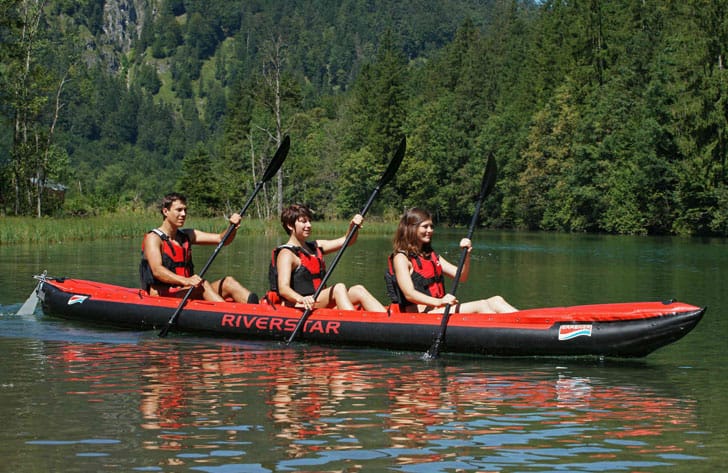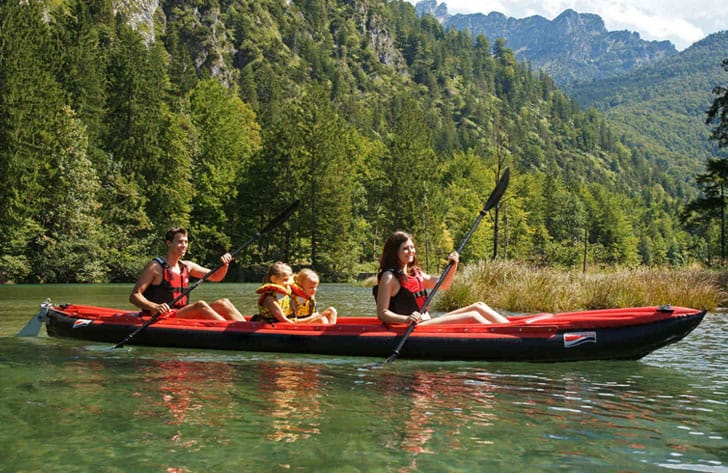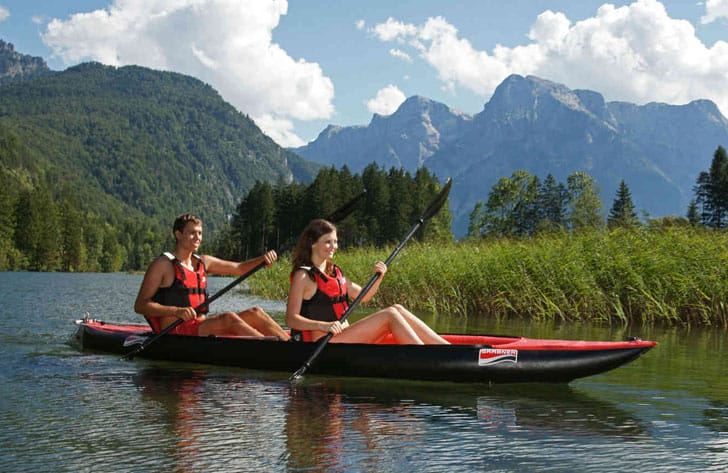 Whitewater Kayaks
Grabner whitewater kayaks are perfect for light rivers to medium whitewater with ratings up to class 4. These boats can handle nearly anything you can throw at them. Inflatables ride higher in the water providing less opportunity to get caught in a strainer or other whitewater perils.
GRABNER KAYAKS IN THIS CATEGORY
CLICK TO EXPLORE MODEL
Touring / Ocean Kayaks
Grabner offers the best inflatable touring and ocean kayaks in the world. Superior UV and puncture resistance due to the "better than Hypalon" EPDM rubber fabric is ideal for paddling even in the most demanding environments. Unparalleled stability and comfort makes for a kayak you can paddle for miles without a worry.
GRABNER KAYAKS IN THIS CATEGORY
CLICK TO EXPLORE MODEL
Recreational Kayaks
Recreational kayaks should be fast and easy to inflate as well as ultra-stable for care free paddling for all skill levels, and Grabner kayaks deliver the goods. The Tramper, Mega and Riverstar hull designs have extra stabilizers for added security even in choppy water. These boats perform beautifully in nearly any type of water and are by far the best recreational kayaks available on the market.
GRABNER KAYAKS IN THIS CATEGORY
CLICK TO EXPLORE MODEL
Explore the Grabner Inflatable Kayak Lineup
Kayak Accessories
GET DOWNSTREAM WITH OUR COMPREHENSIVE LINE OF
KAYAK ACCESSORIES
There is a famous saying: "Every boat is a compromise." Grabner has the most comprehensive line of accessories for their kayaks so you can customize your 'yak to prove that sentiment wrong. The expansive selection of accessories is made with the same unparalleled quality and engineering as we have come to expect from Grabner. From spray covers to rudders, we have what you're looking for.
Explore our full range of Grabner kayaks above and discover the full list of accessories that fit that model.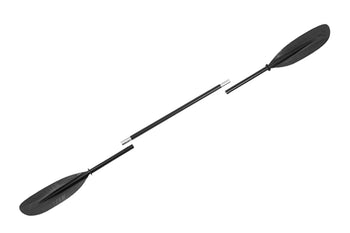 Low Angle 3pc Aluminum Paddle
Paddling at a low angle is easier on the back and shoulders. This paddle is perfect for a relaxing day on the water while still providing good power when needed. Most paddles are made for high-angle paddling, which are not ideal for the low and slow method of low-angle paddling.
$120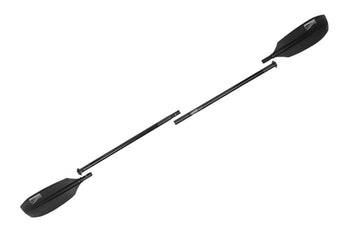 High Angle 4pc Fiberglass Paddle
This sporty paddle is ultra-lightweight and has great feel in the water. A perfect balance of power and flex makes this paddle better than even some of the big names in the market.
$165