GRABNER

INFLATABLE CANOES
EXPERTLY HANDMADE
IN AUSTRIA.
Store it. Haul it. Inflate it. Paddle it.
Grabner inflatable canoes are extremely versatile and durable—able to handle everything from lazy days on a calm river to navigating Class 3 whitewater rapids. You can be confident that your Grabner canoe has what it takes to get you there and, more importantly, get you back!
Grabner canoes, like the Adventure (below), are the ideal canoe. Offering unparalleled portability, durability, reparability and performance it is no wonder that the Grabner canoes have won countless awards and are revered the world over as the pinnacle of what portable canoes have to offer.

1
2
3
1
Adjustable seat locations provide the ultimate flexibility to make sure everything is exactly how you want it.
2
EPDM rubber material is hands-down the most durable canoe construction material, even better than aluminum or plastic!
3
Never bail again; self-bailing feature designed into each canoe allows you to enjoy the splashes without worry of becoming swamped.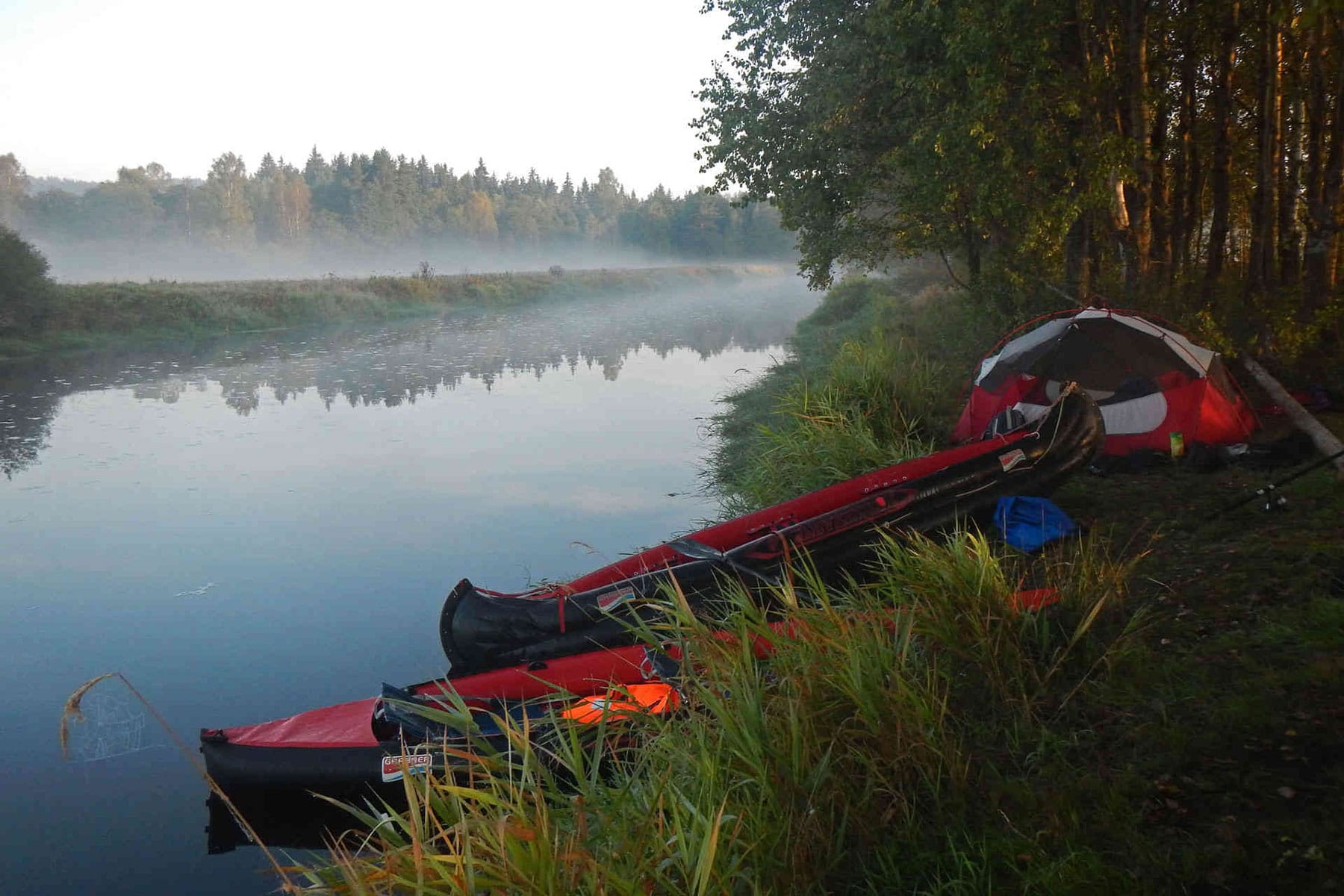 Find the right type of inflatable canoe for your next adventure.
Grabner inflatable canoes are versatile, portable and durable. These canoes are very comfortable to paddle even for long trips. Grabner canoes are favorites for family excursions and professional expeditions alike. Use the chart below to narrow down which boat is best suited for your needs:
Whitewater Ready
Ultra-durable and built with whitewater in mind these canoes will handle the angriest of rivers.
Expedition Adventures
Perfect for tackling extended trips into the wilderness and all the wild has to offer.
Lakes & Rivers
Ideal for paddling in open water and for when a kayak just won't do.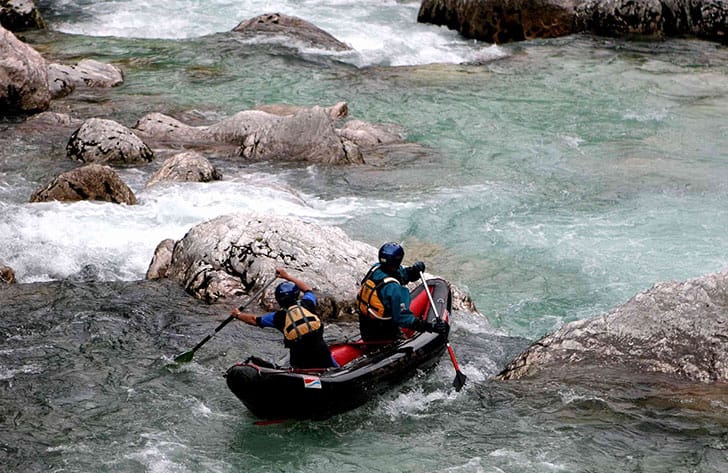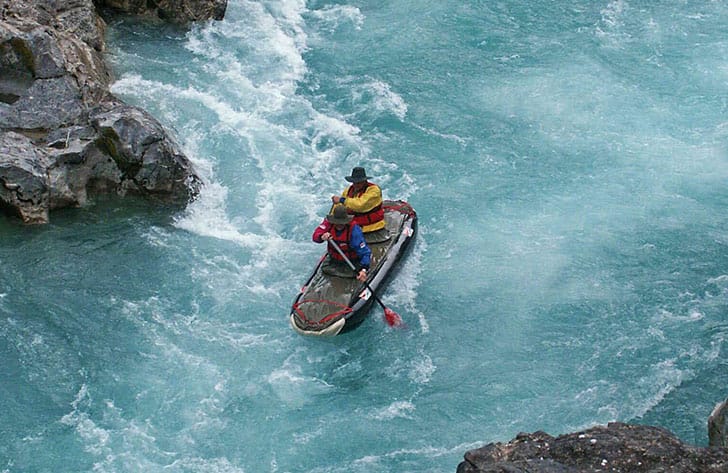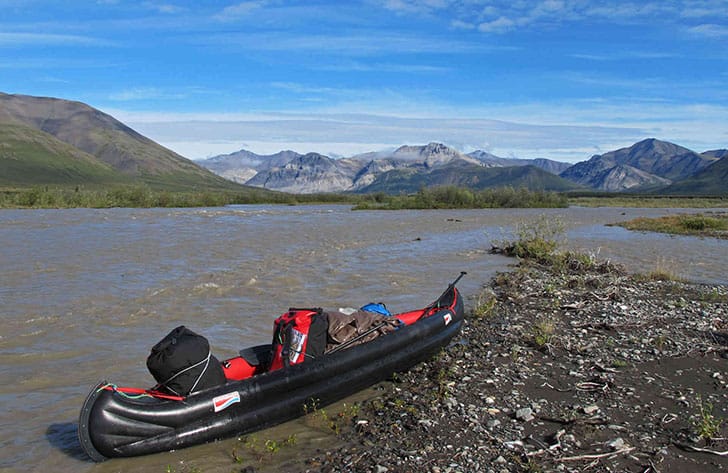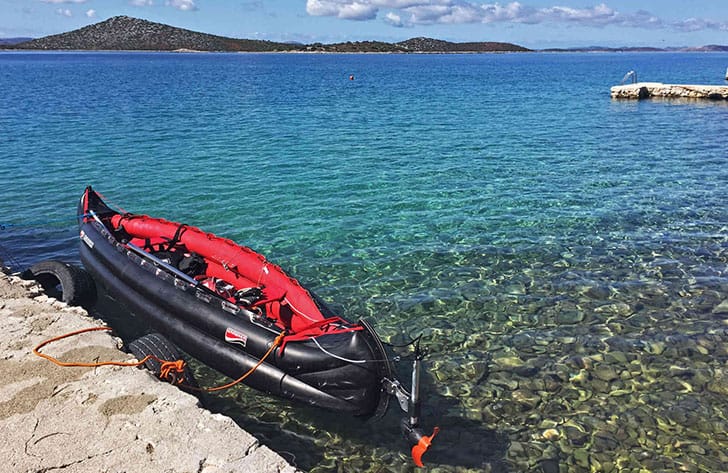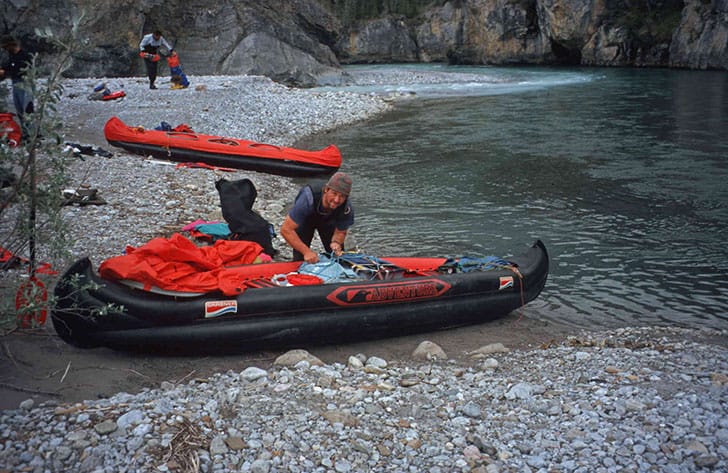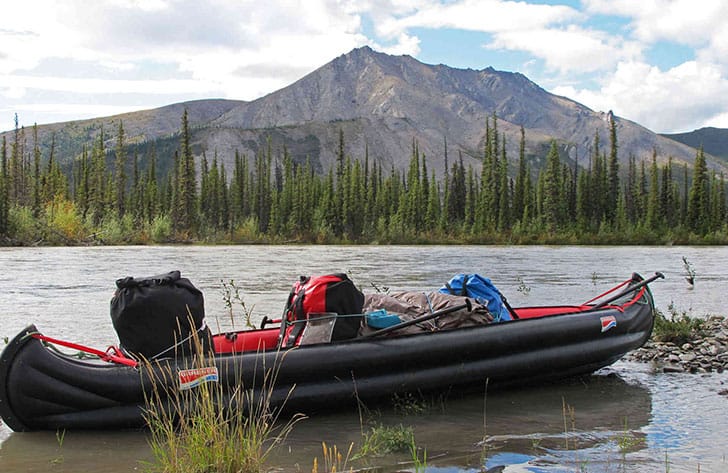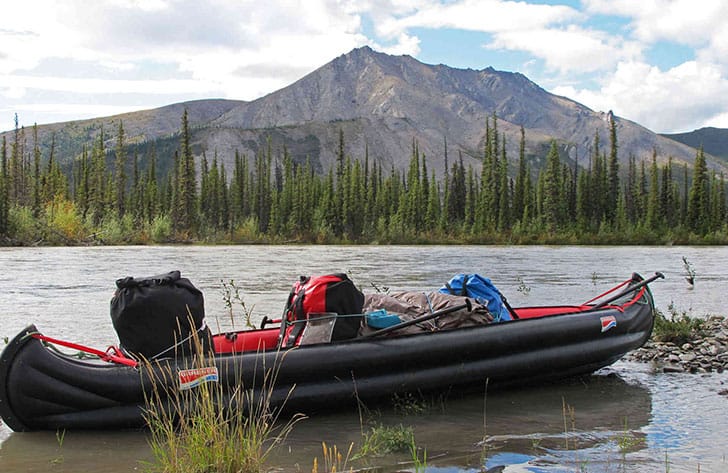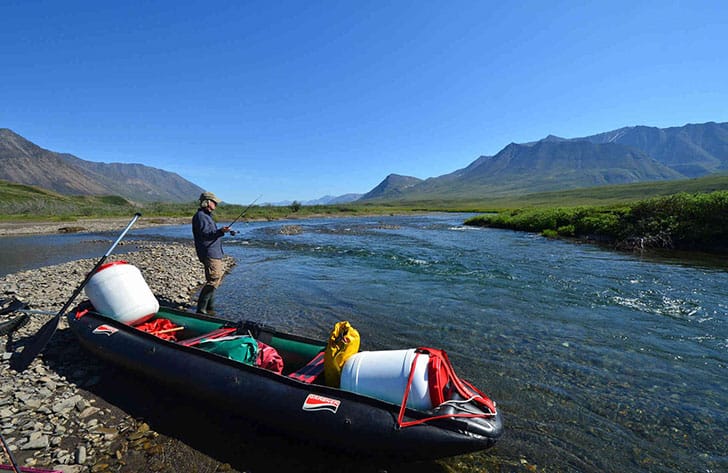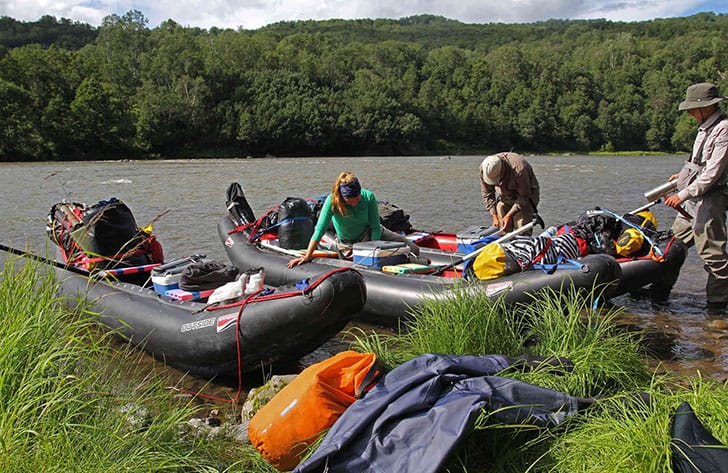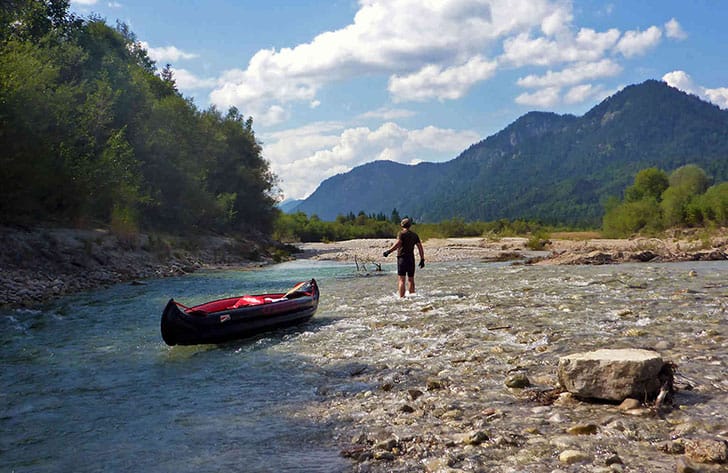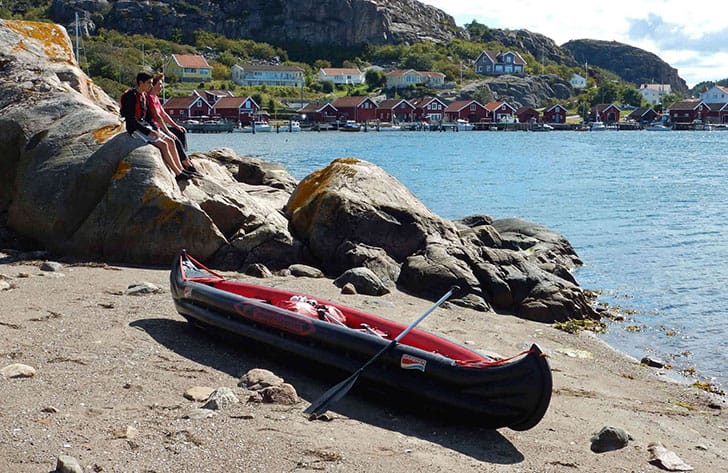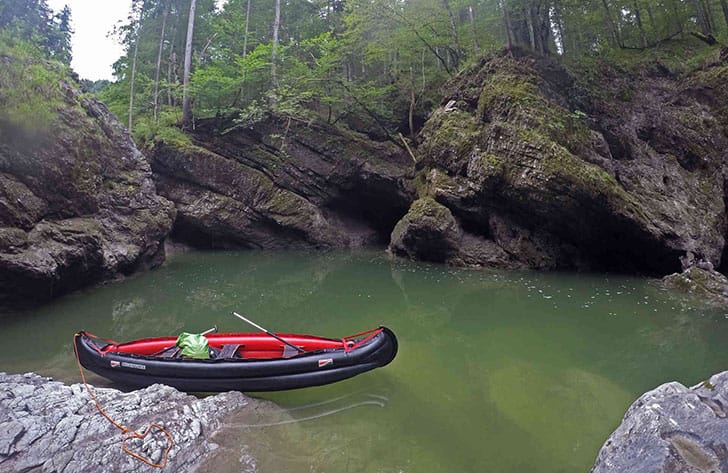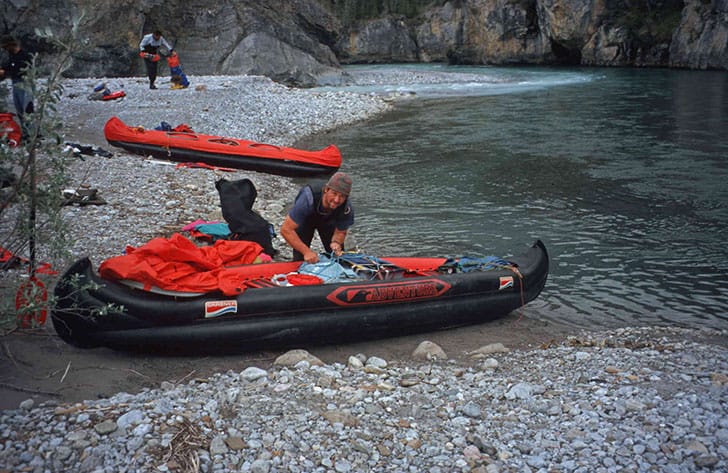 Whitewater Ready Canoes
Grabner whitewater canoes are the best options on the market. These canoes are rated for class 5 waters and can literally handle everything you can throw at it. These canoes are renowned the world over for their durability and performance. Why would you trust your life with anything but the best?
GRABNER CANOES IN THIS CATEGORY
CLICK TO EXPLORE MODEL
Expedition Adventure Canoes
When embarking on an adventure that gets you closer to nature, you want the boat that doesn't just get you there, but also gets you back. The Grabner line of canoes will do just that. Each one of these canoes has embarked on record setting expeditions. All of our canoes feature an option for self bailing so you and your gear stay dry. Inflatable canoes provide added buoyancy and the flexibility to modify to best suit your needs.
GRABNER CANOES IN THIS CATEGORY
CLICK TO EXPLORE MODEL
Lakes & Rivers Canoes
Grabner canoes are built for the extremes, which adds extra peace of mind when just out for a relaxing day. They can handle the worst that Mother Earth has to offer, so you can enjoy the beauty and majesty of her more forgiving environments.
GRABNER CANOES IN THIS CATEGORY
CLICK TO EXPLORE MODEL
Explore the Grabner Inflatable Canoe Lineup
Canoe Accessories
GET DOWNSTREAM WITH OUR COMPREHENSIVE LINE OF
CANOE ACCESSORIES.
There is a famous saying: "Every boat is a compromise." Grabner has the most comprehensive line of accessories for their canoes so you can customize to prove that sentiment wrong. The expansive selection of accessories is made with the same unparalleled quality and engineering as we have come to expect from Grabner. From spray covers to rudders, we have what you're looking for.
Explore our full range of Grabner canoes above and discover the full list of accessories that fit that model.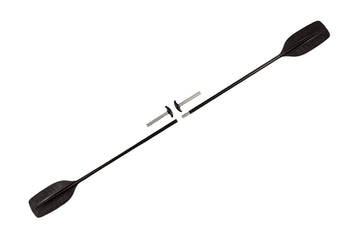 Combi-Paddle
A fantastic option for anyone looking to get more out of their Grabner canoe. One Combi-Paddle equates to one kayak double paddle measuring 106" (270cm) and can be reconfigured quickly to be two 61" (155cm) single blade paddles.
$130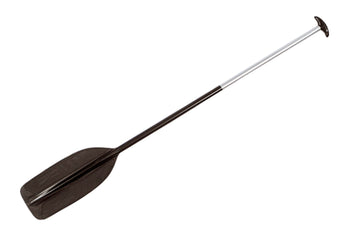 High quality paddles for canoeing; the rugged plastic blades and aluminum shafts won't break or bend even when hitting rocks and other hard surfaces. These are available in multiple lengths: 50" (128cm, best for kids), 61" (155cm) and 67" (170cm).
$70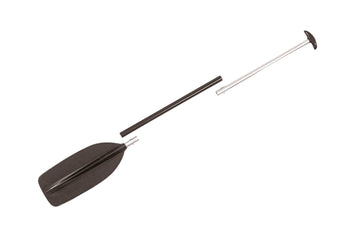 Single Blade 3pc Paddle
Built of the same materials as the Single Blade 1pc Paddles, the 3pc paddle will perform exactly the same as the 1pc paddles, but will collapse down much smaller for improved portability. Available in the most popular length of 61".
$125