$13000
Buy today or finance with Bread
click Finance below to Learn More.
Budget Friendly Performance Beach Cat
The Happy Cat Evolution is a high-performance beach cat that can fit in your car, on a roof rack or in the bed of a truck. This boat is easy enough to learn how to sail on, but is full featured and capable of high speeds. It has the performance capability to compete with any non-foiling beach cat or trimaran on the market. Enjoy a day sail with your family or hit up your local club for some fresh competition, either way you decide to enjoy the Evolution will leave a smile permanently plastered on your face!
Explore our full line of catamaran accessories and get geared up for your next adventure.
Setup is easy! Click here to watch the full Happy Cat Evo setup video.
Boat Capabilities
Happy Cat Evolution
Max Crew Capacity
4 People
Max Carry Capacity
1102 lbs
Happy Cat Evolution Innovations
The Happy Cat Evolution is the happy medium between performance and affordability. This sailboat offers suitable performance benefits and is compact enough to be transported by car or in the bed of a truck.
Assembled View
Packed-Down View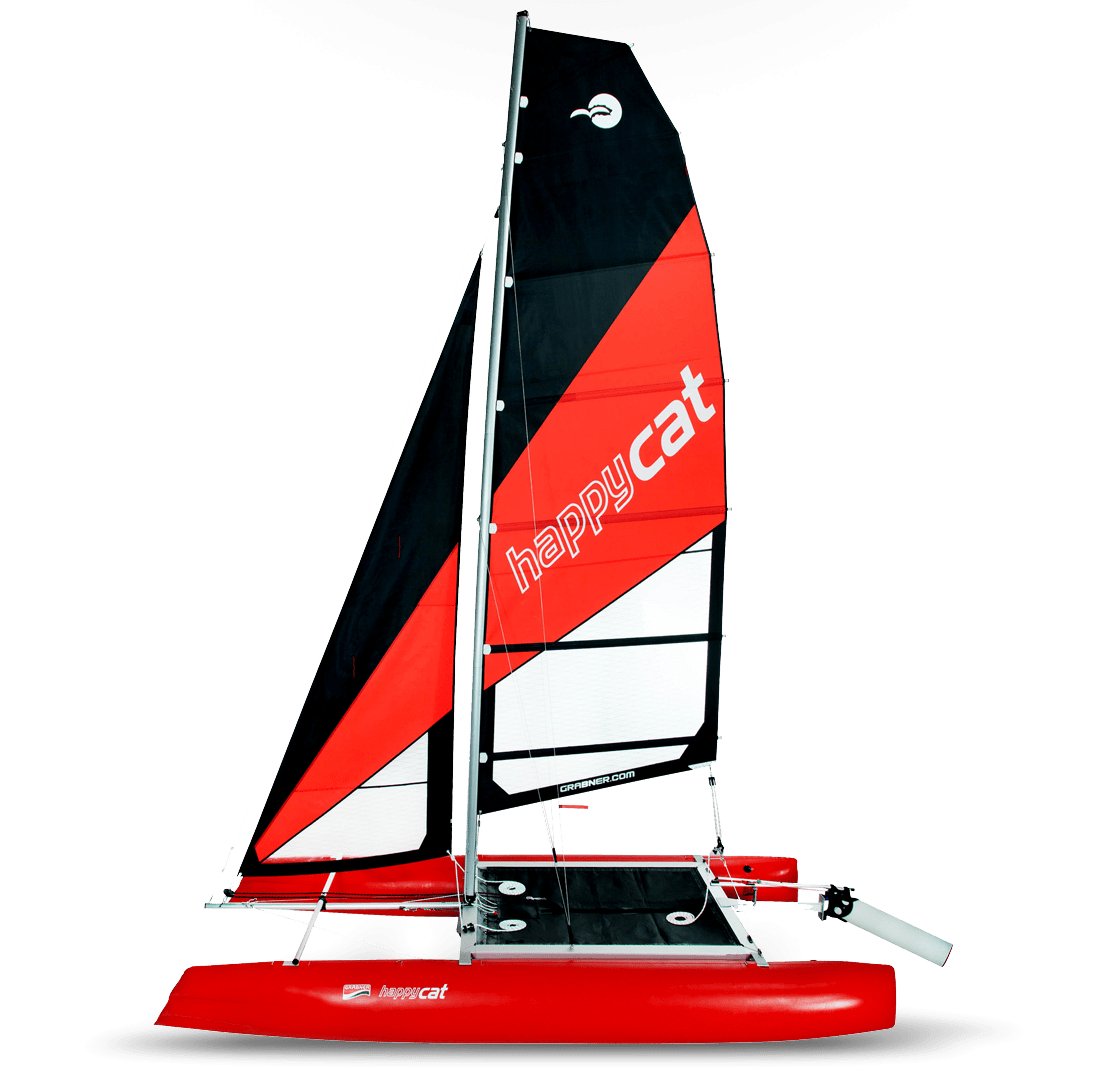 1
2
3
4
5
6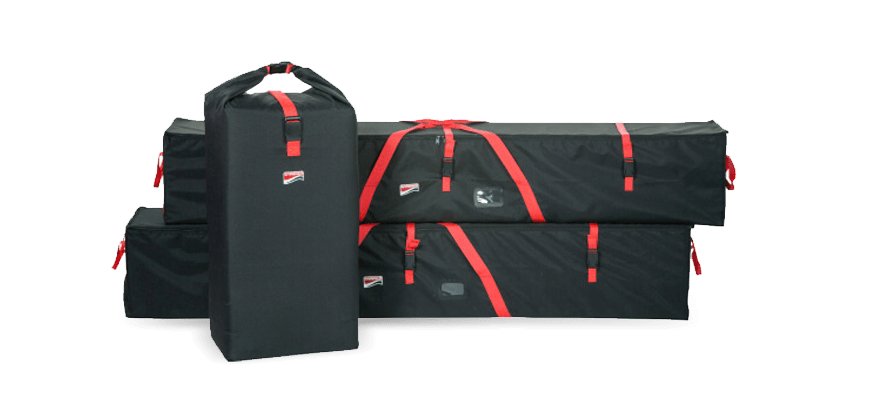 1
2
1
Boomless Mainsail: provides peace of mind when sailing. The square top 86 ft2 mainsail provides ample power without causing turbulence making this boat fun and rewarding to sail in all weather conditions.
2
Furling Jib: Furling jib on a continuous furler can be put away in heavy winds to increase boat stability. The innovative forestay design allows for the jib luff to be super tight for better windward performance.
3
The convex hull bottom: Improved hull shape over other inflatables and mimics composite hull shapes. Wavepiercer bow cuts through the waves. This shape bow maximizes waterline length for faster sailing speeds
4
Easy to set up and disassemble: The tilt-up mast joint makes it easy to step and de-step the mast, which can easily be stepped by just a single person.
5
Over Pressure Protection: Over-pressure valves protect the hulls from damage when left on the beach in the sun. This gives you peace of mind that your boat is safe from unexpected seam failures.
6
Aft-Set Rudder: The rudder is set further aft than the trampoline providing a light and responsive tiller in all wind conditions.
1
Three Storage Bags: The Evolution comes in three bags; two measure 71" x 12" x 12" and weigh about 65 pounds each, the third bag is 32" x 16" x 12" and weighs about 35 pounds.
2
Cinch Straps: The Evolution consists of mostly metal parts. Once zipped up, the cinch straps keep parts from scraping and shifting in the bags preventing damage in storage.
Not the right inflatable sailboat for you? Let's find your perfect boat.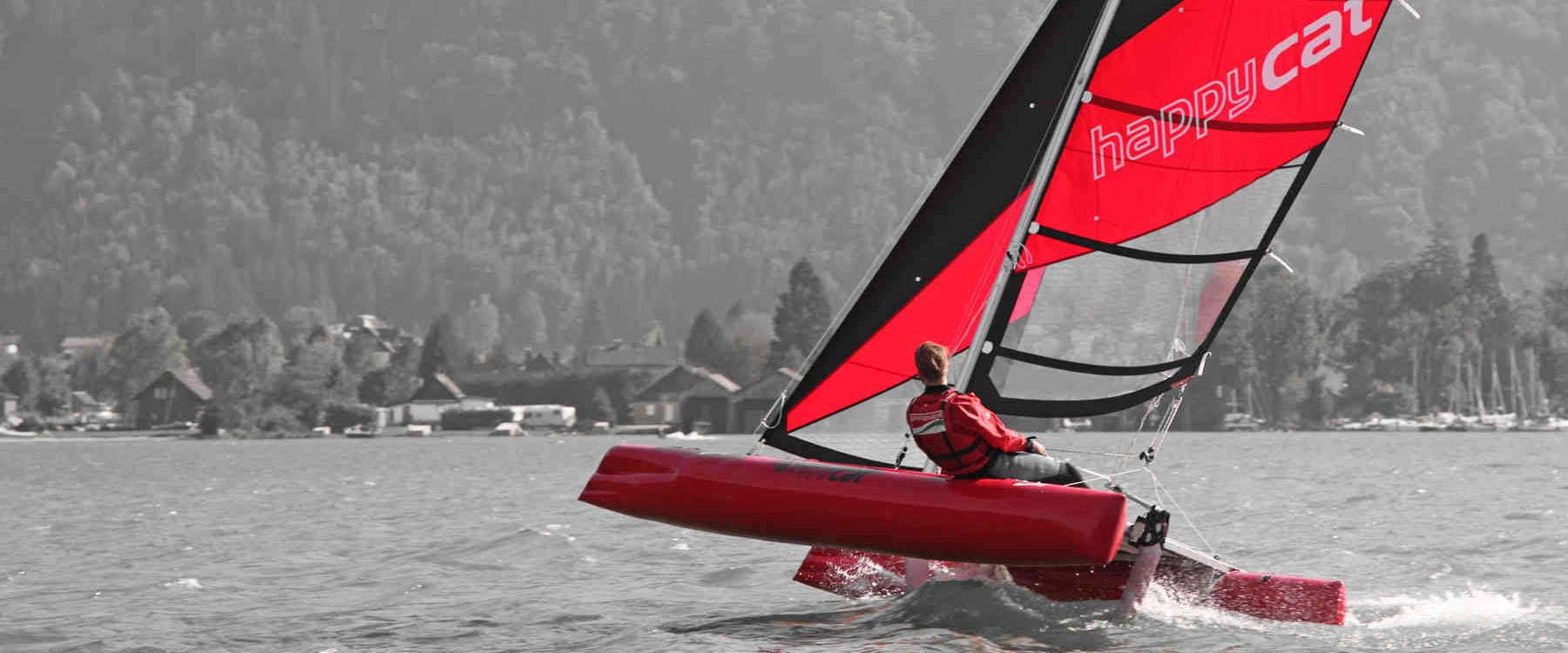 Happy Cat Evo Features & Benefits
From your car, truck or RV to the water in just 30 minutes! The Happy Cat Evolution inflatable sailboat is light, quick, agile and easy to handle, making it a family favorite. Stable enough for kids and new sailors but sporty enough for seasoned beach cat sailors.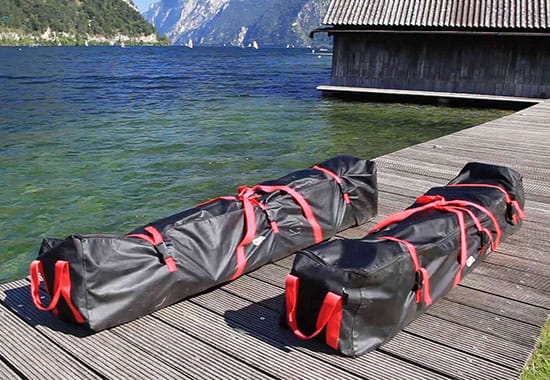 Portable, Packable, and Race-Ready
The Happy Cat Evolution inflatable catamaran can be easily stowed away and packed into three bags that are less than 6 feet long. The compact size is perfect for sailors with smaller vehicles, and makes stowing a breeze in an apartment closet, garage or shed. With a setup time in just 30-40 mins, you'll be cutting through the waves in no time.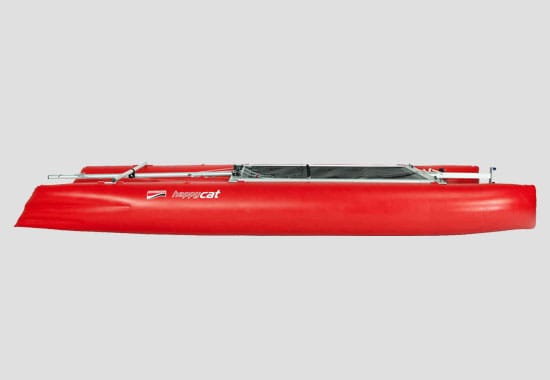 Innovative Hull
More buoyancy, extra loads, increased safety – and smooth sailing with less spray: The convex hull bottom reduces resistance at the bow and stern, and the modern Wavepiercer bow cuts through the waves. You will be the fastest sailor on the water! It has been developed and optimized through tank testing and the boat-skin is hand made from tough Grabner rubber.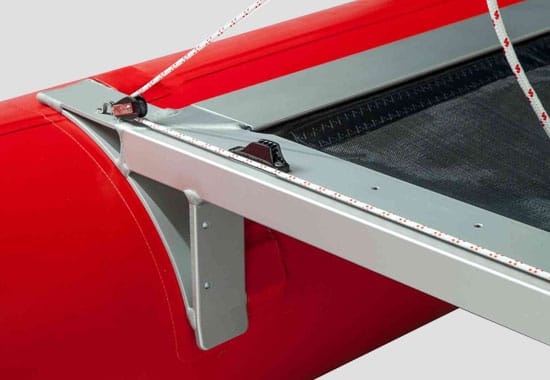 Robust Aluminium Frame
Frame with internal profile: The frame doesn't twist, the hulls don't bounce off. The profile frame, which is made from saltwater-resistant aluminum, is firmly connected to the hull at the top and at the sides with four sleeve inserts. These angular connectors provide torsional stability, while the trampoline mesh is integrated seamlessly and directly into the profile frame.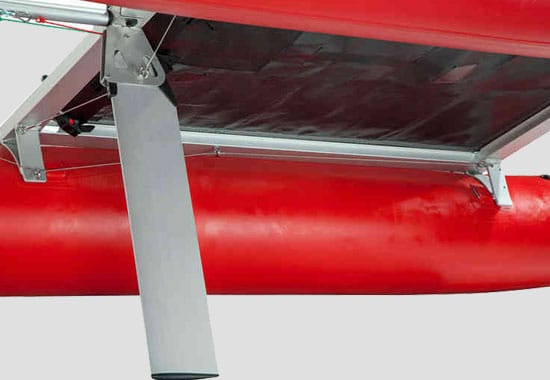 Retractable Centerboard
The deeper the centerboard extends into the water, the better it reduces lateral drift. The centerboard of the Happy Cat reaches particularly deep and it can also be infinitely inclined to optimally trim the pressure point to the speed of each course.
The extremely robust and hydrodynamically optimized aluminum center board retracts automatically when it touches the ground and can be pulled in completely during landing.
Extremely Easy Steering
The high-speed rudder, which is made from strong aluminum and shifted towards the rear, ensures easy operation and smooth sailing while improving the steering control just like a hydrodynamically optimized blade that extends deep into the water. It releases automatically when it touches the ground.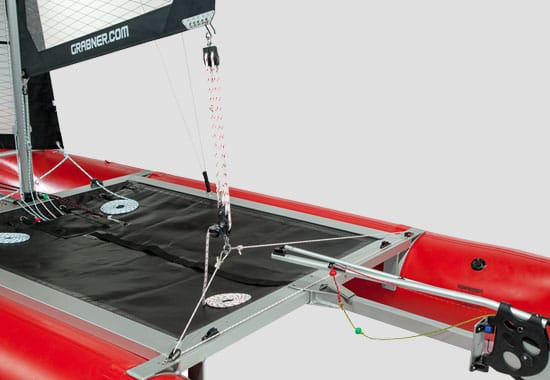 Adjustable Traveler and Trim
Depending on the course, the tow point of the mainsheet is moved towards luff or lee using the traveller and the "twist" of the mainsail is reduced. You can perfectly adjust the mainsheet profile to the wind conditions, the mainsheet is hooked into the clew plate further towards the front or to the rear.
Happy Cat Evolution Technical Specs
Boat Specifications
Max. Crew Capacity
4 people
Max Carry Capacity
1102 lbs
Sail Area (Jib + Main)
118 ft2
Packing and Assembly Specifications
Bag Dimensions
2x 71" x 12" x 12", 1x 31" x 16" x 10"
Operating Pressure
4.3 psi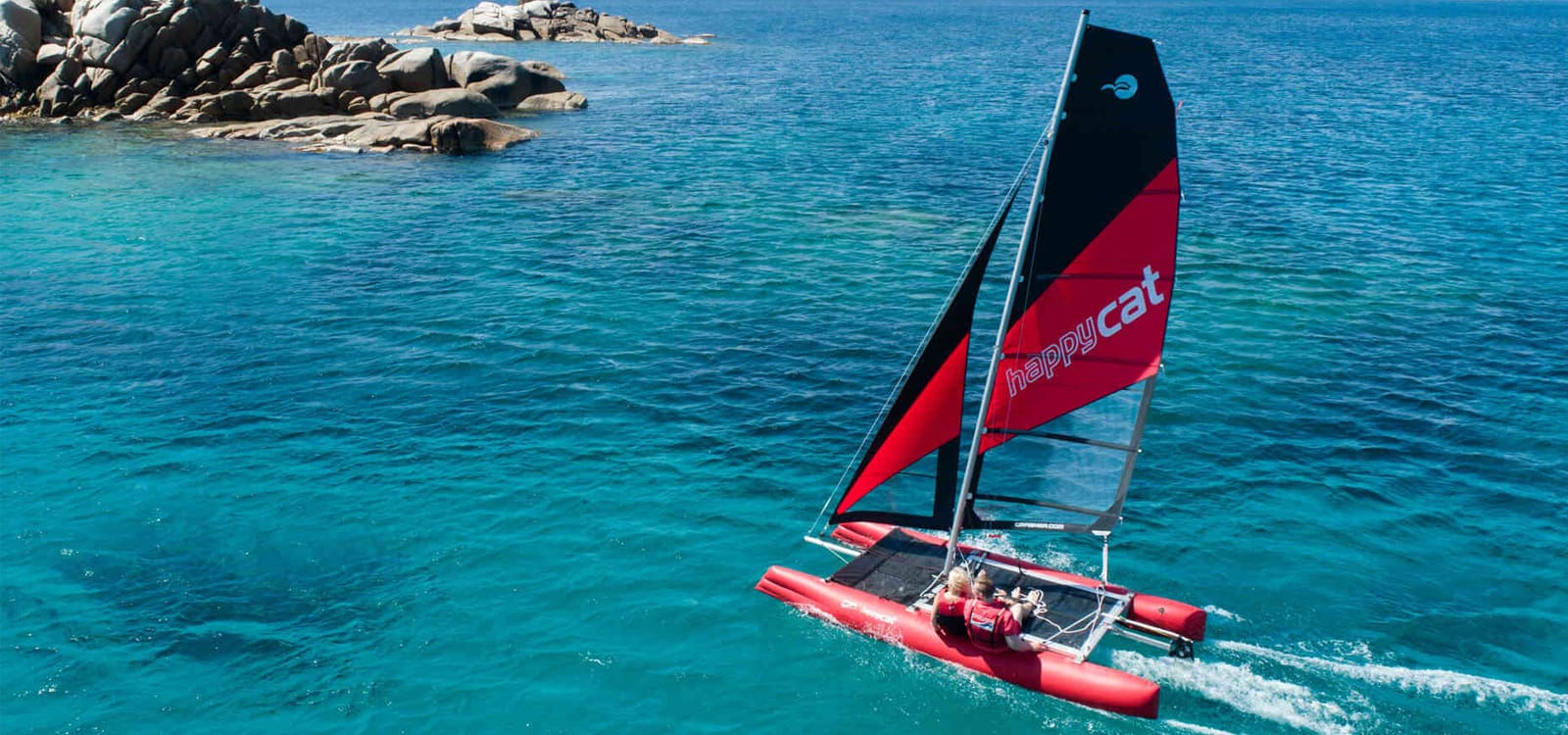 HIGH-PERFORMANCE ACCESSORIES
BE READY FOR EVERYTHING WITH OUR

FULL LINE OF ACCESSORIES
Evolution Accessory Kit
$390
The Evo Accessory Kit includes all of the parts you will want to have on hand for every adventure. This includes all of the accessories needed to get you out on the water and harnessing the breeze.
Why Red Beard Recommends
You will nearly always want paddles on board for when the wind dies or even for poling out the jib on light wind and downwind sailing. The hand pump is good to have around when launching in cold water, the air in the hull may condense which means you might need to re-pressurize after the pressure normalizes.
Accessory Kit Includes:
1 Air Pump, 2 Single Paddles (128 cm), 1 Foredeck, 1 Boat Line (16 ft), 1 Bottle of Liquid Hull Conditioner (1 Liter)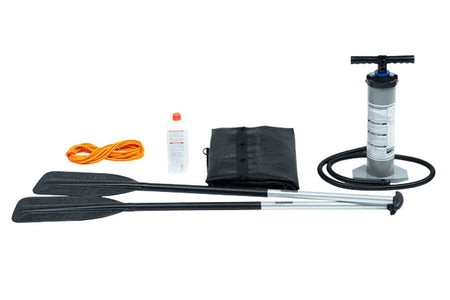 HAPPY CAT SLIPPING WHEELS
$500
The Slipping Wheels attach to the rear frame of the boat providing a "built-in" launching cart. Simpler and more convenient than a traditional launching cart.
Why Red Beard Recommends
These wheels are great for use on any hard ground such as sand, concrete, dirt gravel and more. They are especially nice for beaches with sharp shells or barnacle covered rocks. Simply rotate down and the boat is ready to move about on land, without the need to stash an expensive launching cart in the bushes.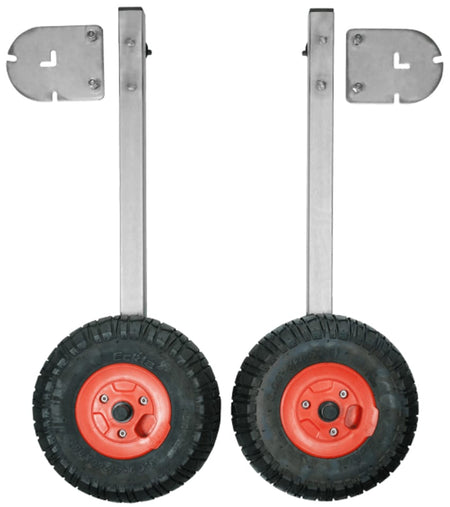 Additional Accessories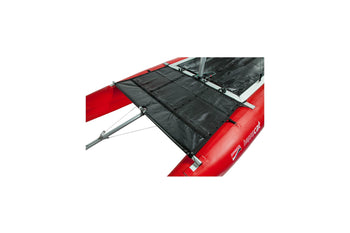 Foredeck
The foredeck installs between the front crossbar and the front of the main trampoline. It will cut down on spray and it expands the trampoline for people and gear.
$235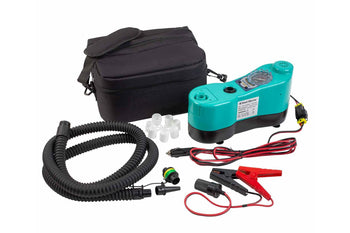 Deluxe Inflation Pump
The Happy Cat Evolution does not include a pump. Go for a hand pump if you dare, but this electric pump has two stages and makes inflating the Evo a breeze. Using alligator clamps, connect it to a car battery or inflate close to the water with a portable jump box. Even if you buy the kit with the hand pump, they are not mutually exclusive.
$149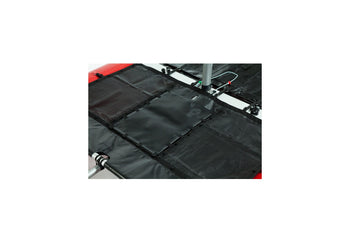 Foredeck Net
This is an add-on to the foredeck. It allows you to store loose items under the net, always handy to have.
$35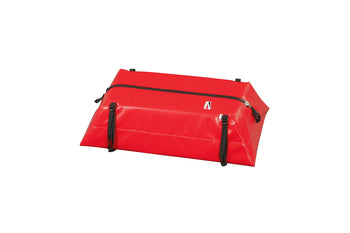 In lieu of the Foredeck Net, this Foredeck Bag will provide waterproof storage in a conveniently located bag on the foredeck. This is great for phones, wallets and even shoes if you plan to do some walking on a distant beach.
$190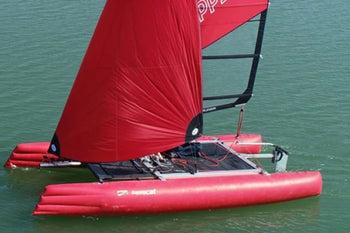 Code 0 w/ Furler
This is the ultimate light wind and downwind sail for the Evolution. This 92 ft2 nylon sail is cut a little flatter than a Gennaker allowing sailing angles as high as 55º and 110º tacks.
$1450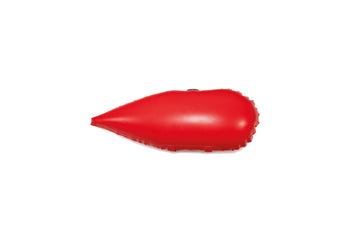 Masthead Float
This inflatable teardrop shaped float is easy to install and inflate and provides more buoyancy than any foam float. This will keep your Happy Cat on its side if you capsize, making it much easier to right without a fuss.
$315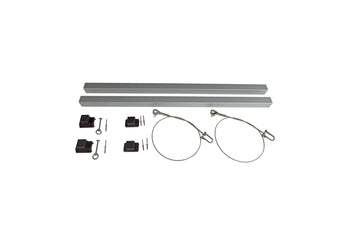 Simple shock cord and hooks to take up the lee shroud slack when sailing in moderate to heavy winds.
$540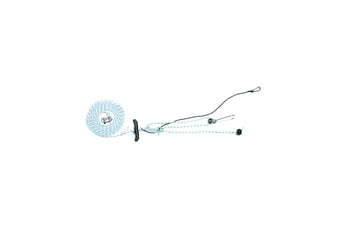 Trapeze System
This attaches to the trapeze-harness and consists of two harness pulleys which are both adjustable by 80 cm with pulley blocks.
$230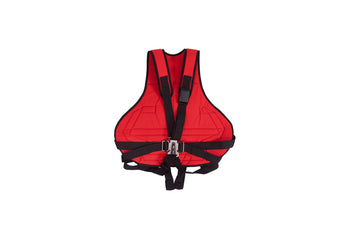 Trapeze Harness
Comfortable, cushioned trapeze harness for hiking-out includes two adjustable shoulder, waist and leg straps and a stainless steel trapeze-hook.
$205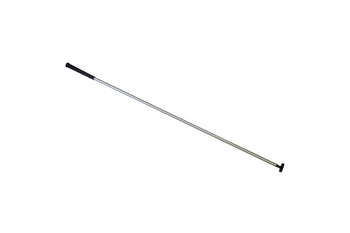 Extra Long Tiller Extension
Facilitates use of the rudder when sailing with a harness.
$85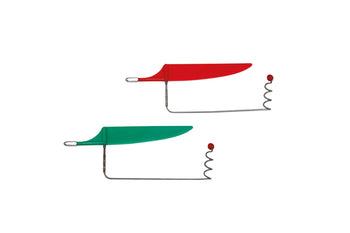 Shroud Wind Vanes
These high quality wind vanes are mounted on the shrouds. This is much easier and more convenient than looking at a masthead wind vane.
$55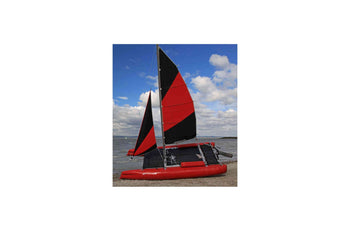 Strong Wind Sail Set
This extra sail set has a reduced sail area for both sails. The jib has a sail area of 21 ft2 and the mainsail has an area of 45.5 ft2. This is a great set for people looking to get familiar with the boat before using the larger sails and also for use on those heavy wind days.
$1190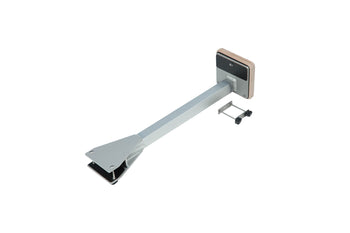 Perfect for mounting an electric or up to 3 hp gasoline outboard. Be sure to get a long shaft motor so the propeller stays in the water in wavy conditions.
$360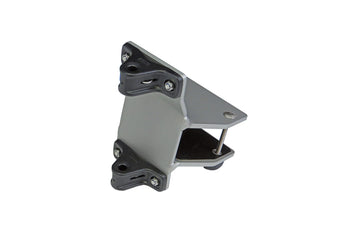 Used in conjunction with the Long Motor Bracket, you can leave the outboard affixed to the motor mount without restricting the range of motion for the tiller.
$300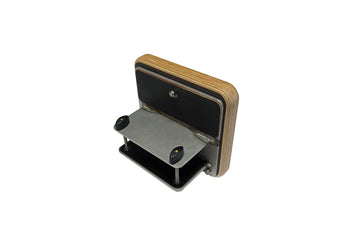 Evolution has a second purpose in life! This is great for RVers or anyone who wants to use the Evolution for exploring, fishing or just general boating. A 6 hp gas motor can propel the Evolution at nearly 20 mph!
$240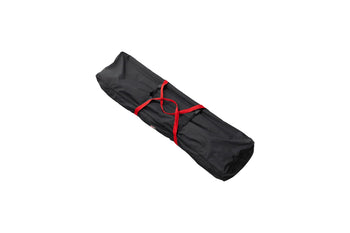 Mast Bag
This high quality padded mast bag is a great addition to your storage and transport solutions. It lightens the other bags and segregates the sections to keep the mast scratch and dent free. Your mast and sails are the "engine" of your boat, take care of them with this mast bag.
$195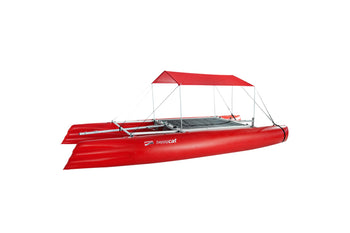 Shady and cool fun without the mast. Sometimes you just want to get out on the water without needing to rig the mast. Use an outboard or paddles with the sun awning for a shady day of fun on the water!
$275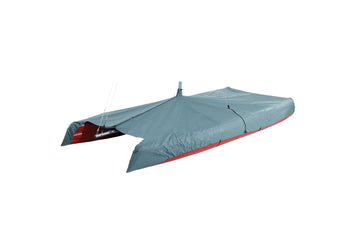 Boat Cover
Fully protective boat cover. Keep bird poop and the sun's harmful rays off of your boat, it is well fitted and designed to leave the mast standing. It will keep your sails dry and secure underneath the cover.
$420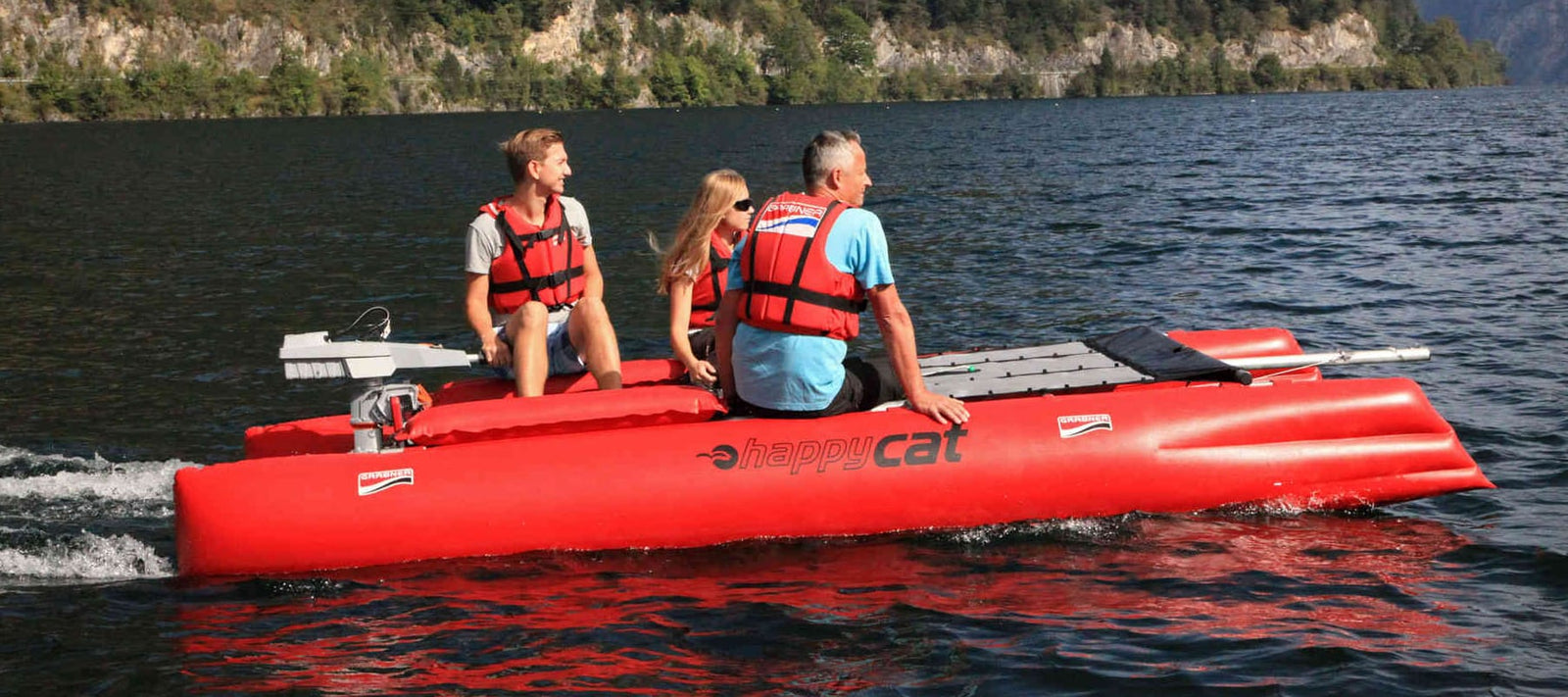 OUTBOARD MOTORS
SOMETIMES YOU JUST NEED
A LITTLE PUSH.
For the times when the wind dies down, or when you want to use your Happy Cat as a tender or day boat, it's easy to add an outboard motor. Lower the outboard into the water, press the power button and off you go. To use the Evo as a tender we recommend a motor up to 3 HP with a long shaft (20" or longer) like the EP Carry Motor or Torqeedo 1103CL below.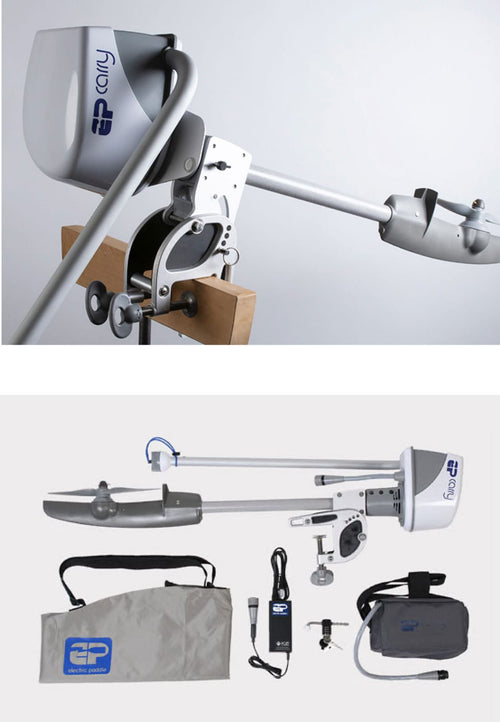 EP Carry Electric Outboard Motor
$1600
The Evolution is very easily pushed along by a simple paddle, but to make way against wind, waves and currents, sometimes it is necessary to use a small outboard. The Electric Paddle is lightweight, waterproof and a great value. This motor can even be charged via solar while underway for an extended range! The EP Carry is the motor that Red Beard recommends for all Happy Cats.
Benefits:
Only 21 lbs including battery
The easiest motor to lift, mount, and operate due to its compact size
Efficient battery charges quickly and gives you plenty of range to get out and back without breaking a sweat
Kit Includes:
One Long Shaft Motor, Soft Motor Carry Bag with Shoulder Strap, 5-hour Smart Charger, Lock and Key for Security, Buoyant Lithium Battery in a Drybag, and a 2-year Warranty.
Additional Compatible Outboards
Sometimes the motor we recommend isn't the best for everyone's particular needs or situation. Please check out these other motors for alternatives to our above recommendation.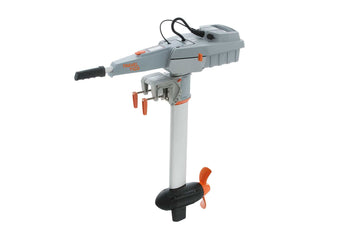 Torqeedo 1103CL
This 3 hp equivalent outboard is more powerful than the EP Carry, but it comes at a higher price point.
$2699
Resources & Support
Warranty & Registration
Brochures & Manuals
Assembly Information
Reviews
Sustainability
HAPPY CAT WARRANTY
Grabner provides a 24-month total warranty on all Happy Cat boats and a 7-year warranty on the boat-skin. For full details on what is covered in the warranty, reference the Happy Cat Owner's Manual.
24 months total-warranty, 7 years boat-skin-warranty
Assembly Video
Highly environmentally friendly and sustainable, Grabner boats are the most environmentally friendly on the world market.
The boat skin inside coating is made of renewable natural rubber.
The boat skin can be 100% recycled. This recovers 95% of the primary energy.
The boat skin does not contain PVC! No toxic plasticizers! No poisonous chlorine!
Grabner boats have an unsurpassed lifespan of several decades, instead of throwing away after a short time!
The boat skin is manufactured to the highest EU environmental standards in Germany.
Easy to repair: The Grabner factory service handles repairs quickly, professionally and will not let you down.