$2800
Buy today or finance with Bread
click Finance below to Learn More.
Whitewater Travel Kayak
This lightweight and purpose-built whitewater kayak is the perfect adventure travel companion. This kayak is built for easy and aggressive whitewater adventures! The fully integrated spray deck and unique hull design make this kayak a dream for any whitewater kayak enthusiast.
Boat Capabilities
Grabner Hype
Max Rowers / Paddlers
1 People
Max Carry Capacity
198 lbs
Capsize Resistance
Excellent
Whitewater Rating
Class 4
Hype Features & Innovations
Sensational fun in a package that fits in the trunk of your car, or carry it on your back while you mountain bike to a remote put-in.

1
2
3
1
Integrated Spray Deck: Spray deck made of waterproof hull material keeps you dry even in the wildest of rivers.
2
Ergonomic Seat: The seat is designed to keep weight low and provide adequate snugness so the boat becomes an extension of your body for ultimate performance and control.
3
Carry Handles: handles at the bow and stern are perfect to drag the boat across obstacles and to tie up for a picnic on the river bank.
Not the right fit for you? Let's find your perfect boat.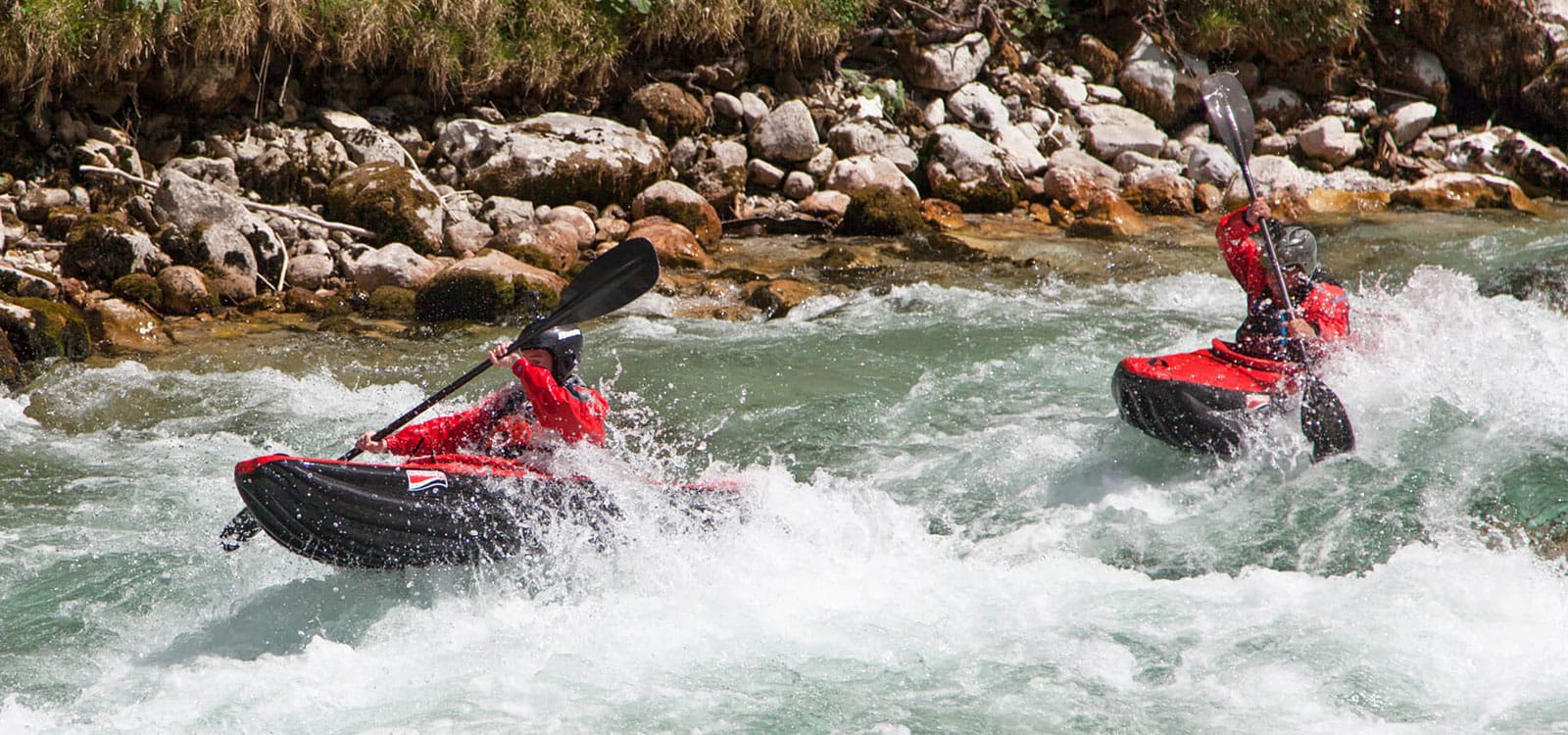 Hype Features & Innovations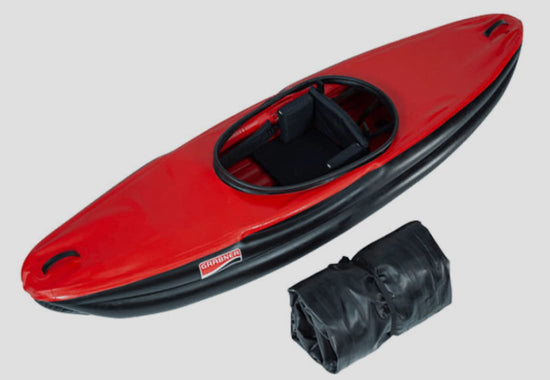 Big Fun, Small Package
The Hype packs away into a size of 27" x 12" x 6" which means it takes up only 6% of the space it does as a fully inflated boat! Take this kayak with you anywhere, be it in a backpack on a mountain bike or as a carry-on on a plane!
Don't go calling this kayak a packraft, made of the ultra-durable EPDM Grabner Rubber, this 'yak can take a lot of punishment. All of this in an environmentally-friendly and easily-repairable package.
The high air pressure makes the boat extremely stable and rigid providing unparalleled feedback to the paddler. This boat will feel more rigid than a plastic kayak once you are in the churn.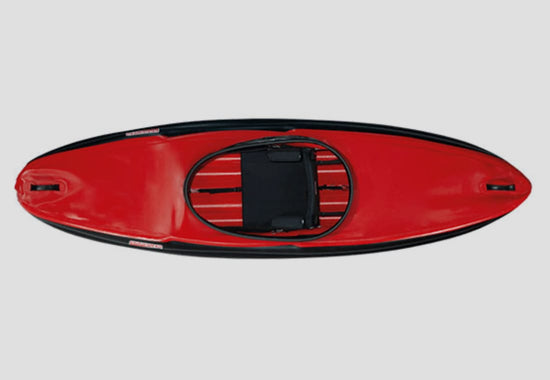 Agility
The Hype moves easily through the waves and tumultous water. Thanks to the short length, the Hype is very maneuverable and responsive.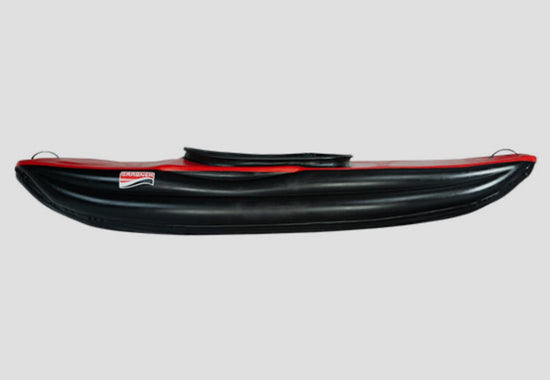 Designed to Surf
The hull shape of the Hype matches that of a creeker kayak. The high volume bow offers the necessary amount of buoyancy in waves and the flat stern allows it to surf with ease!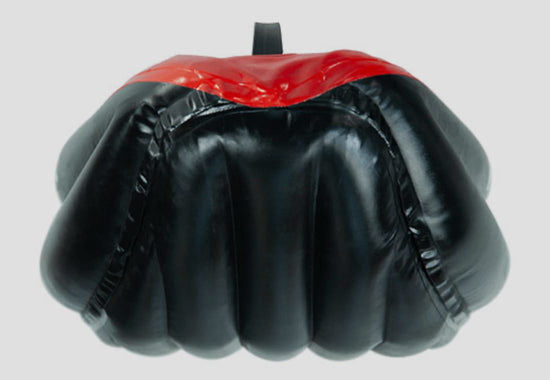 Stability
The flat wide bottom provides good initial stability. The thick side tubes ensure high form stability.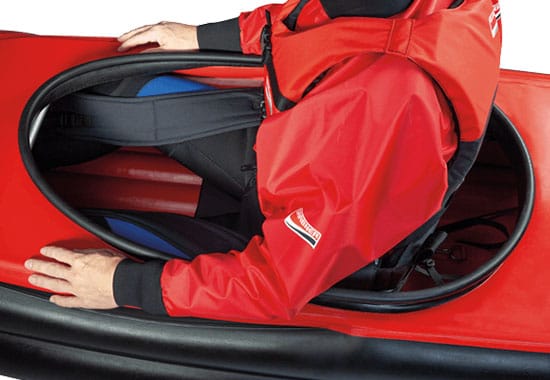 Control
The Hype offers an enlarged inside width so that you can spread your feet to stabilize yourself. Directly control the boat with your body: the thigh straps, seat, backrest, hip pads and footrest cushion can be individually adjusted to the body size.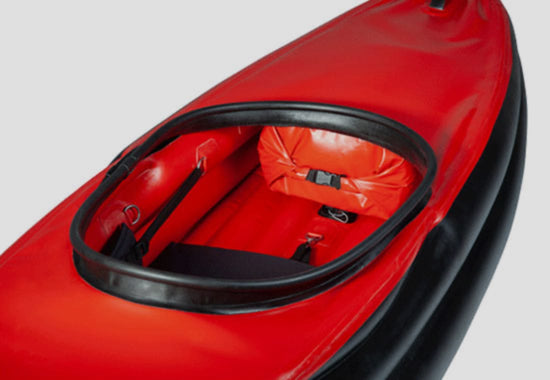 Storage
There is space behind the seat for storage of gear and equipment. The 30 litre dry bag fits in perfectly.
A rescue throw bag and other objects can be attached to a D-ring between the feet for quick and easy access.
Boat Specifications
Hose Diameter
0' 9" x 0' 4"
Capacity
1 Person / 198 lbs
Packing & Assembly Specifications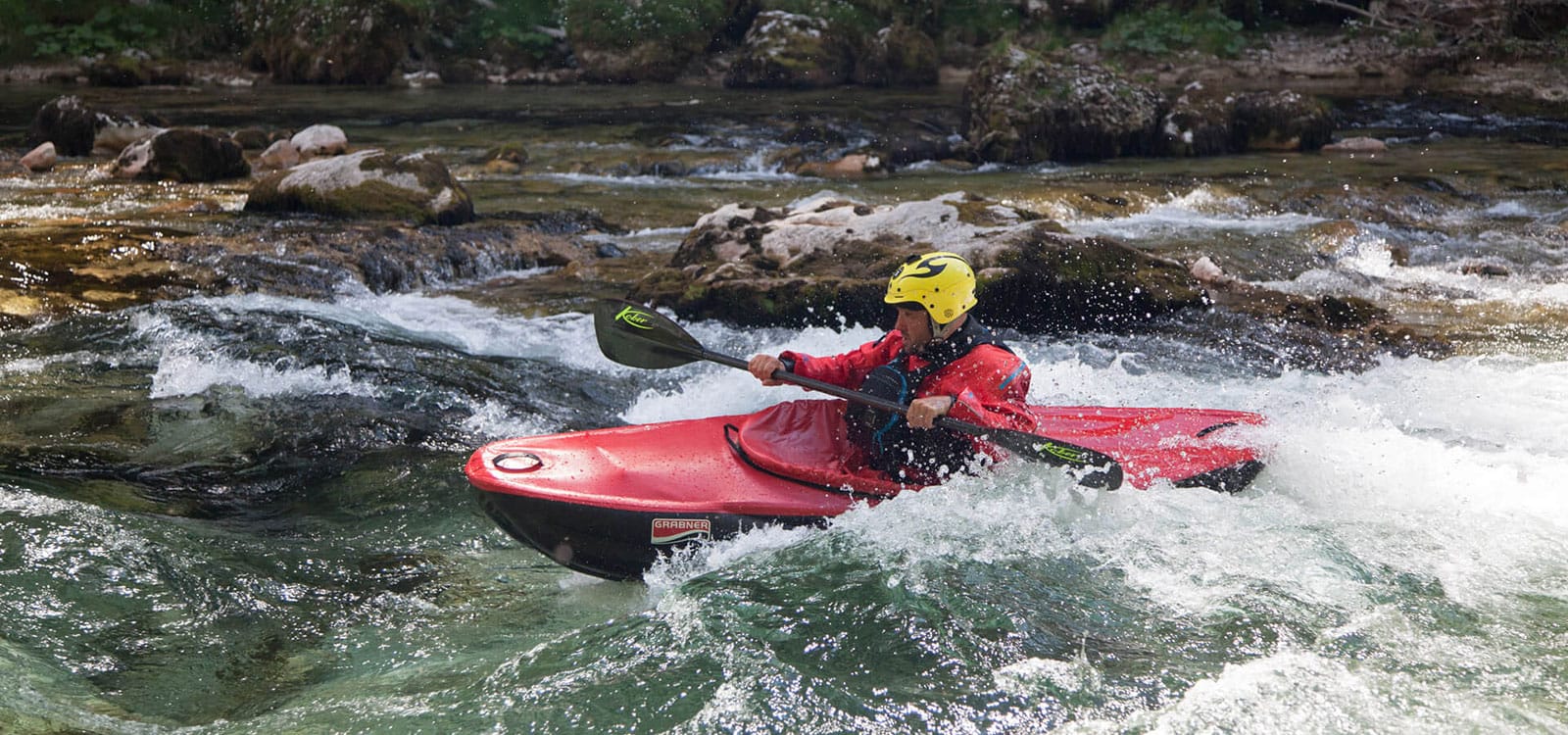 HIGH-PERFORMANCE ACCESSORIES
TAME THE WHITEWATER
OR CRUISE THE LAKE
Grabner offers their boats in a unique way. They sell the base boat, with no extras so you can use the gear you already have or purchase the perfect loadout for your adventures from their expansive accessory offering. Please check out our recommendations below for how to properly outfit your new kayak to best suit your use case and needs.

Safety First
When kayaking in whitewater you need to be especially careful and be prepared for the worst. We distribute Gill and other brands allowing us to offer a wide variety of safety gear. We strongly recommend Gill's world class layering system to keep you warm, and their dry suits to keep you comfortable and safe during all sorts of watersports activities.
$600
This accessory kit rounds out your kayak purchase. This kit provides a bag, pump, paddle and splash apron so you can get on the water and start enjoying your new kayak right away!
Why Red Beard Recommends
This kit contains all of the ideal equipment to get your started with your new Hype kayak. If you're considering a Hype, then you are a serious 'yakker. This kit has been created with performance in mind after extensive testing. You may want to add a few accessories to this, but for the most part this kit is the only other "required" equipment needed for launching yourself down your favorite rapids in a Hype.
Accessory Kit Includes:
1 Air Pump, 1 Double Paddle Hype, Fiberglass 4-parts, 200cm, 1 Back-pack Size 1, 1 White-water Apron Kayak, 1 Boat Line 16 Feet, 1 Gloss Boat-care Product 1 L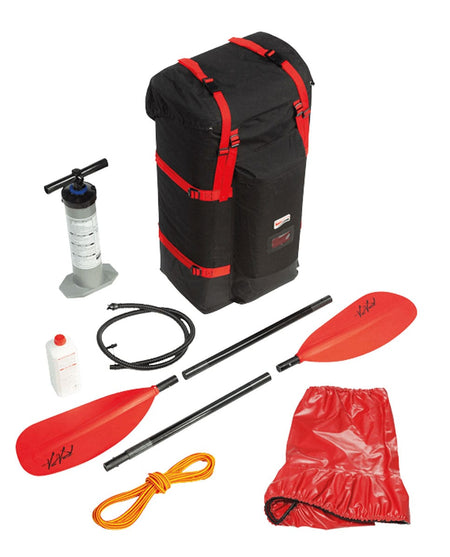 Additional Accessories
The best way to make a kayak the perfect fit for you, is to make it your own with Grabner's world class selection of kayak accessories. Below you will find all of the available accessories for the Grabner Hype kayak.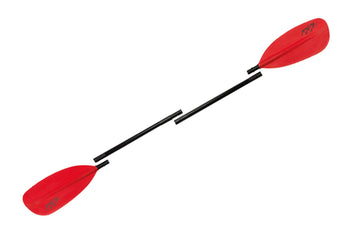 This is the ideal paddle for the Hype. At 200cm this paddle is the perfect length for high powered paddling in whitewater conditions.
$375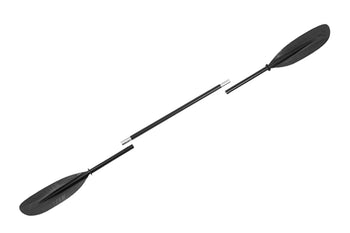 Low Angle Aluminum Kayak Paddle
This low-angle kayak paddle, similar in ergonomics to a greenland paddle, is ideal for relaxed recreational kayaking or for touring. Also great for any paddlers with back or shoulder pain.
$120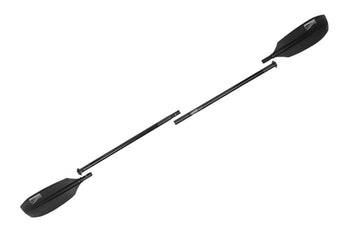 High Angle Fiberglass / Carbon Kayak Paddle
Ultra-lightweight and balanced power. This paddle is very comfortable to use and generates a lot of power with each stroke. This is the ideal paddle for the Holiday 2.
$165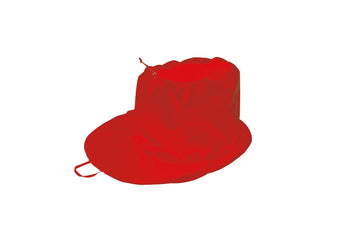 This accessory goes hand-in-hand with the Spray Cover accessories. You will need 1 apron per person.
$80
These pads install under the deck of the boat and allow you to apply even pressure of your legs to provide you with even better control of this awesome kayak.
$78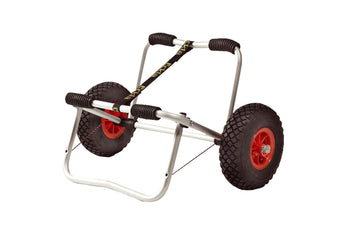 Collapsible Kayak Dolly
Lightweight dolly for transporting fully inflated kayaks on land. Can be collapsed and taken with you for portages along the way.
$115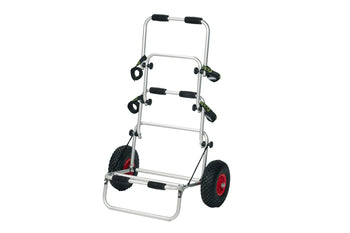 Collapsible Transport Cart
Lightweight 2-wheel cart for transporting gear or un-inflated kayaks. Can be collapsed and taken with you for transport assistance on your journeys.
$235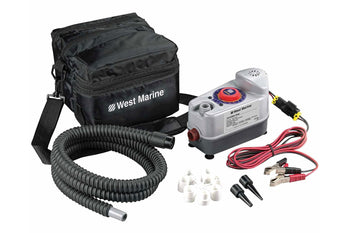 Deluxe Inflator Pump
Automatic 2-stage inflator pump with a built in gauge. This is objectively the best and most reliable electric inflator on the market.
$149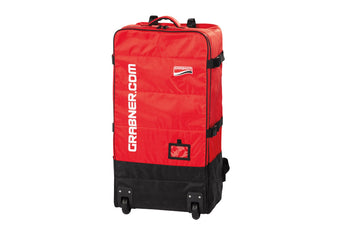 Backpack (Size 2)
If you don't purchase an accessory kit, then you may want this backpack to store and transport your Hype kayak in.
$169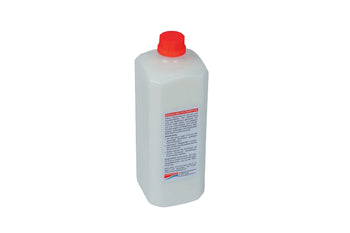 Boat Skin Conditioner 1L
This proprietary conditioner keeps your rubber hulls in great condition. Keeps fabric from drying out, prevents aquatic growth and even makes the boat faster through the water!
$45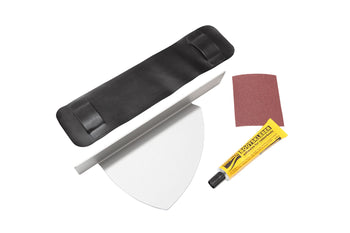 Glue-on Stabilizing Fin
In some cases, you may prefer a skeg over a rudder. This glue-on fin is what you will want in those cases.
$85
Resources & Support
Warranty & Registration
Brochures & Manuals
Assembly Information
Reviews
Sustainability
Grabner Warranty
Grabner provides a 24-month total warranty on all boats and a 7-year warranty on the boat-skin. For full details on what is covered in the warranty reference the Grabner manual here.
24 months total-warranty / 7 years boat-skin-warranty
Boat Assembly
Hype Reviews
Highly environmentally friendly and sustainable, Grabner boats are the most environmentally friendly on the world market.
The boat skin inside coating is made of renewable natural rubber.
The boat skin can be 100% recycled. This recovers 95% of the primary energy.
The boat skin does not contain PVC! No toxic plasticizers! No poisonous chlorine!
Grabner boats have an unsurpassed lifespan of several decades, instead of throwing away after a short time!
The boat skin is manufactured to the highest EU environmental standards in Germany.
Easy to repair: The Grabner factory service handles repairs quickly, professionally and will not let you down.