$3500
Buy today or finance with Bread
click Finance below to Learn More.
Inflatable Hybrid Canoe / Kayak
The XR Trekking packs a lot of versatility and functionality into one boat. This boat can be easily managed by one paddler with a double paddle or with two paddlers with standard canoe paddles. This canoe will feel right at home in the backwoods on a whitewater river as well as paddling on coastal waters. This inflatable canoe would be a great fit for anyone looking to buy a boat that can double as a canoe or kayak without buying two separate boats.
Boat Capabilities
Grabner Trekking
Max Rowers / Paddlers
2 People
Max Carry Capacity
772 lbs
Whitewater Rating
Class 3
XR Trekking Features & Innovations
The XR Trekking opens doors to new adventures. Take your small kids out for an adventure on a local river one weekend then catch some fish in a local lake the next! The XR Trekking inflatable canoe / kayak hybrid is sure to impress with its stability and versatility.

1
2
3
1
Durable Rubber Skin: EPDM natural rubber skin made by Continental Tire is incredibly durable and can withstand bumps and scrapes against sticks and rocks without worry of a puncture. This durable skin affords the XR Trekking a Class 3 whitewater rating.
2
Maximum Capacity: This unique canoe maintains the same interior width from bow to stern, allowing you to carry more gear for longer and more comfortable adventures.
3
Unlimited Seating: The continuous grommet rail runs the entire length of the boat providing unlimited positioning of the seats as well as the option to add more seat boards for added comfort, storage or passenger capacity!
Not the right fit for you? Let's find your perfect boat.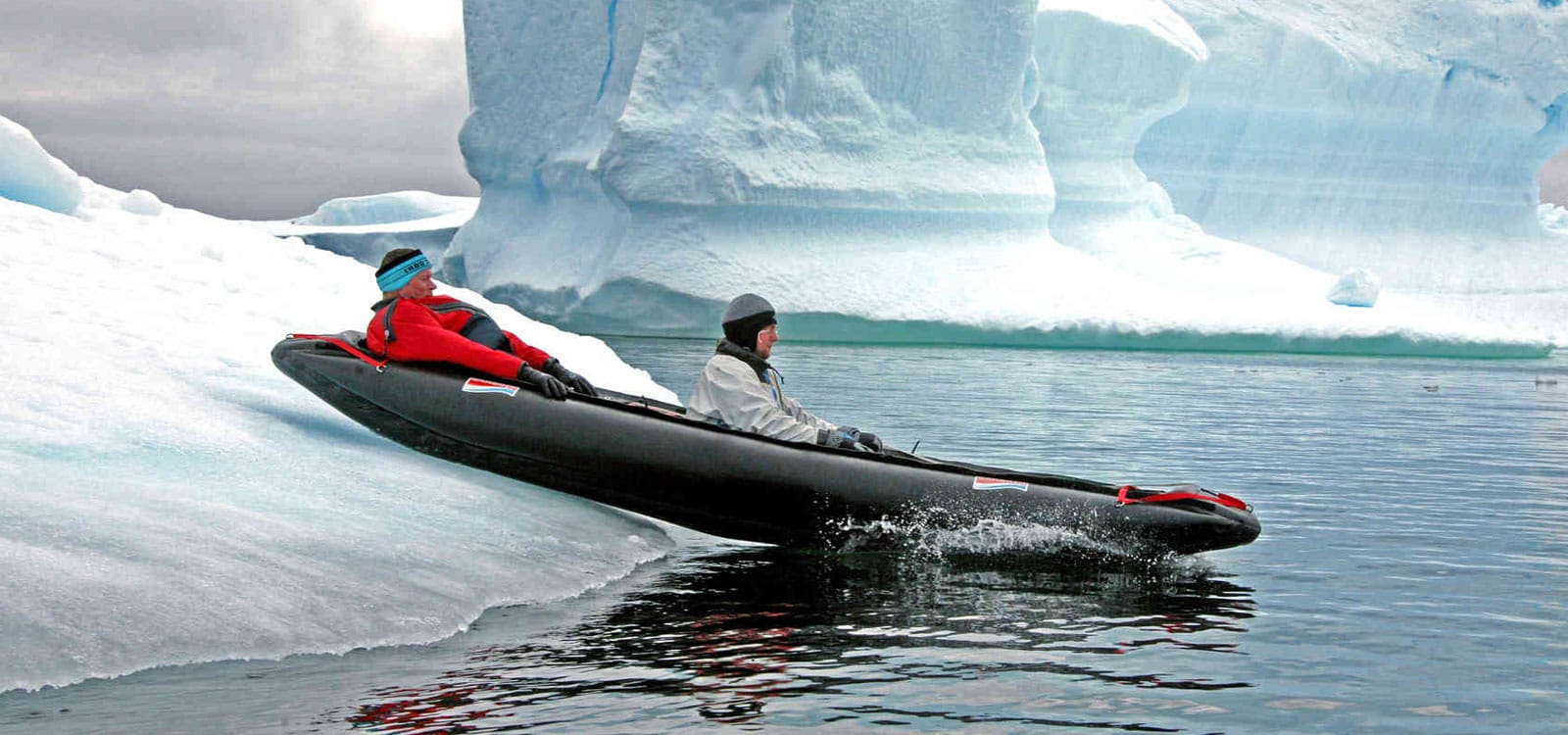 XR Trekking Features & Innovations
The XR Trekking is very unique and has quite a few features that take the functionality of a canoe to the next level. Take it kayaking in the ocean or a lake, canoeing down a gentle river for a fun afternoon with the kids or load it up with gear and embark on a paddling expedition that you'll never forget! The XR Trekking can handle it all as the jack-of-all-trades of the canoe world.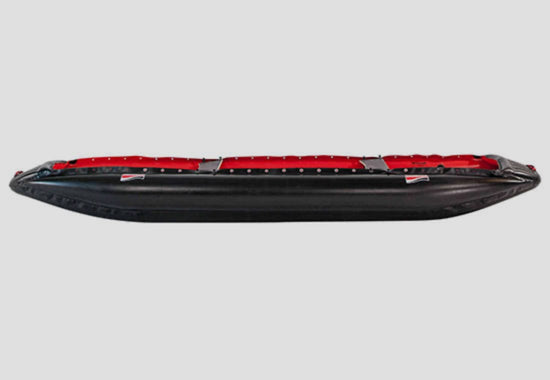 Tested and Proven Design
An overall flat design with a slightly up-turned bow and stern. The low center of gravity keeps this inflatable canoe extremely stable and more resistant to capsizing. The bows also glide over waves without discomfort to the paddlers.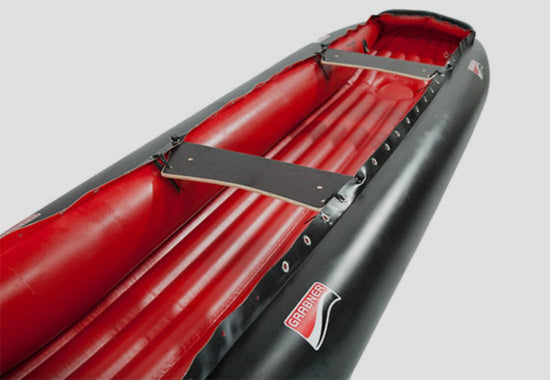 Rigid Side Tubes
The rigid side tubes capped off with a bow-to-stern grommet rail allow paddlers to easily trim their weight in the boat for optimal performance. Put a seat anywhere you deem necessary and even add additional boards for extra passengers or for shifting weight on the fly.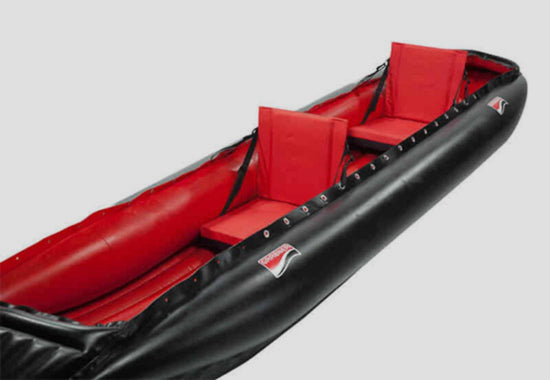 Hybrid Performance
The XR Trekking is unique by being designed to paddle with a single-blade paddle or by a double-blade kayak style paddle. Swap out the seat boards with any number of Grabner's kayak seats and enjoy a day kayaking your favorite lake or estuary.
Grabner's combination paddle grants you the flexibility of turning two single-blade paddles into one double-blade paddle!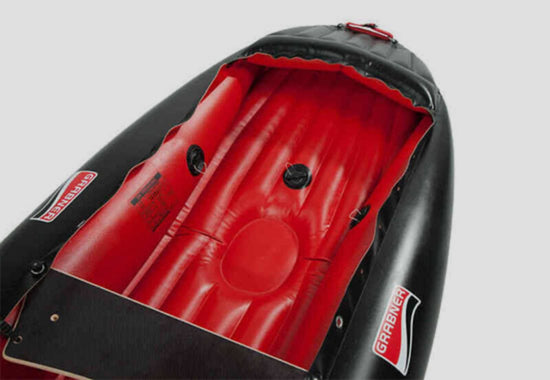 Self Bailing
The XR Trekking has a bailing sump panel located in the rear of the canoe. This gives you the option to keep the hull sealed or to punch holes to allow water to drain while in whitewater. Holes can be easily resealed with an optional block-off plate.
XR Trekking Technical Specs
Boat Specifications
Capacity
2 People / 772 lbs
Packing & Assembly Specifications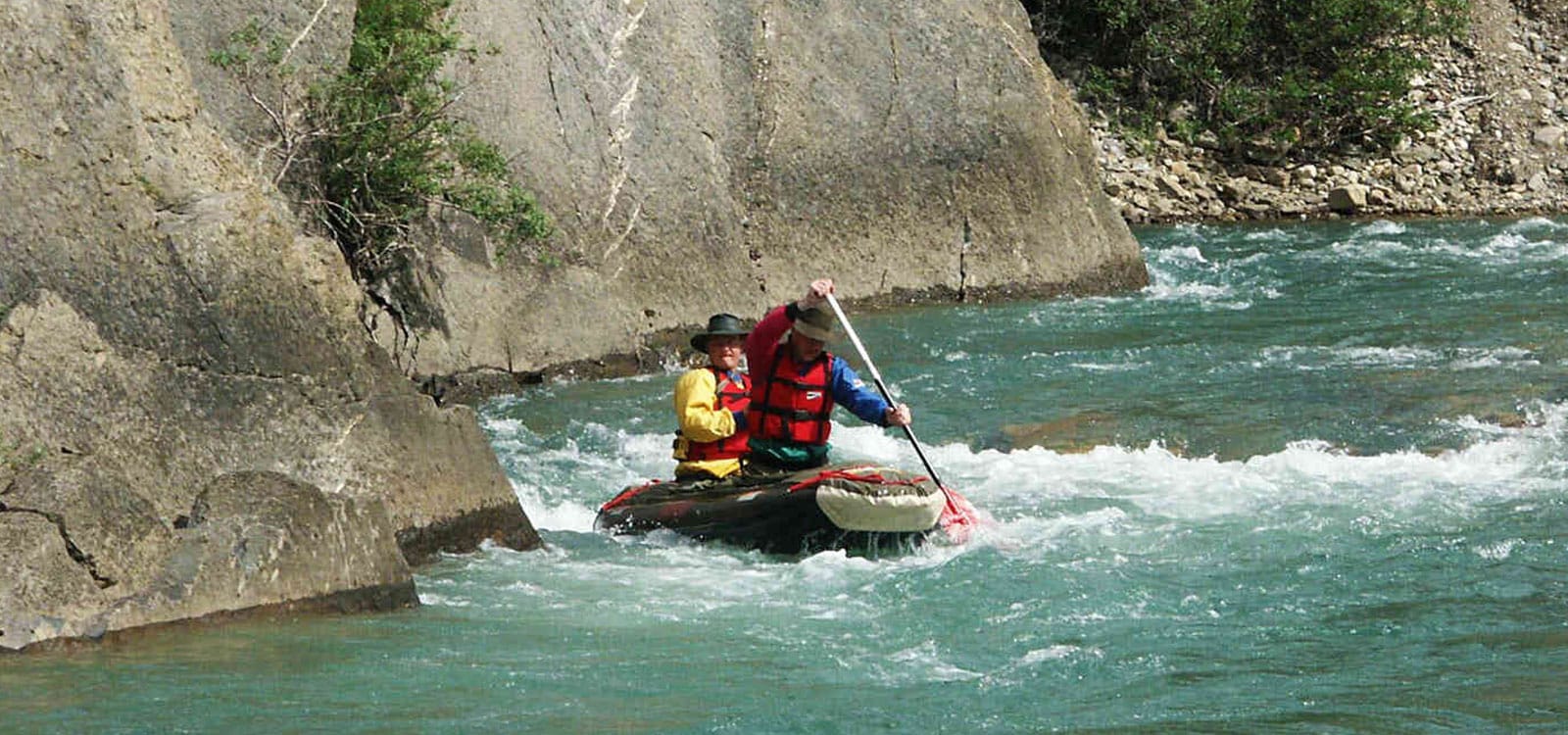 HIGH-PERFORMANCE ACCESSORIES
TAME THE WHITEWATER
OR CRUISE THE LAKE
Grabner offers their boats in a unique way. They sell the base boat, with no extras so you can use the gear you already have or purchase the perfect loadout for your adventures from their expansive accessory offering. Please check out our recommendations below for how to properly outfit your new canoe to best suit your use case and needs.

The Right Paddle, Right Now
Everyone who canoes paddles their own way. It is sometimes an expensive game of trial and error to find the paddle that best fits you and your style. Grabner and Red Beard Sailing have a narrow and specific selection of paddles so that you can determine the right paddle for your needs, the first time.
XR Trekking Single Paddle Accessory Kit
$425
This accessory kit rounds out your new canoe purchase. This kit provides a bag, pump and paddles so you can get on the water and start enjoying your new canoe right away!
Why Red Beard Recommends
This is a baseline accessory kit that will get you up and running as quickly as possible. The paddles are collapsible and everything can store in and on the backpack. The XR Trekking canoe is over 13' long, so moving it in a wheel bag is always easier on the back than carrying it.
Accessory Kit Includes:
1 Hand Air Pump, 2 Single Blade 3pc Canoe Paddles, 1 Backpack With Wheels, 1 16ft Boat Line, 1 Bottle of Boat Skin Conditioner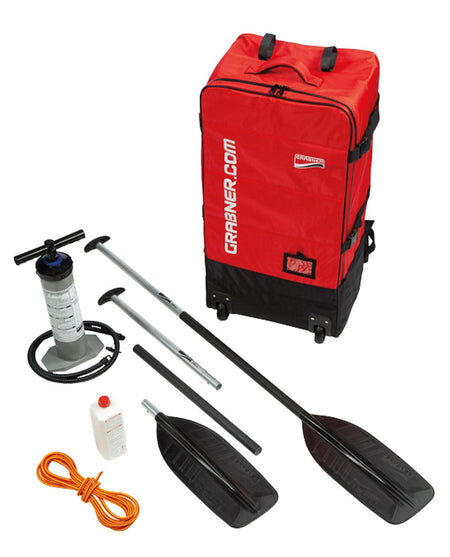 XR Trekking Combi-Paddle Accessory Kit
$365
The Combi-Paddle accessory kit is a great starting point for learning what the XR Trekking has to offer. Including all of the necessary bits to get you hurtling down your favorite river or cruising across your favorite lake.
Why Red Beard Recommends
The Combi-paddle can be 2 single blade paddles for when you are out with a friend, but when you want to get upstream (or downstream) faster, this paddle can turn into a double-blade kayak paddle for more power. This is a kit that maximizes utility without breaking the bank.
Accessory Kit Includes:
1 Hand Air Pump, 1 Combi-Paddle, 1 Backpack With Wheels, 1 16ft Boat Line, 1 Bottle of Boat Skin Conditioner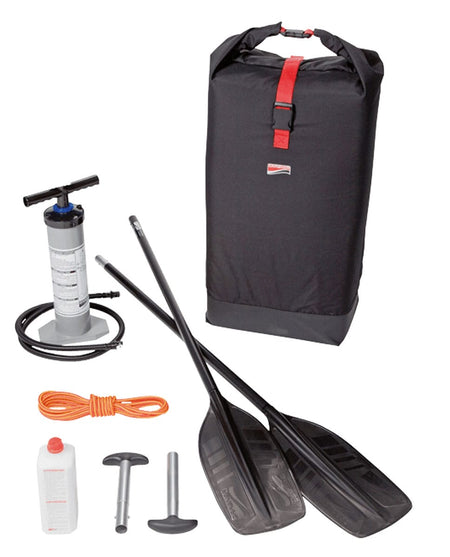 Additional Accessories
The best way to make a canoe the perfect fit for you, is to make it your own with Grabner's world class selection of canoe accessories. Below you will find all of the available accessories for the Grabner XR Trekking Canoe.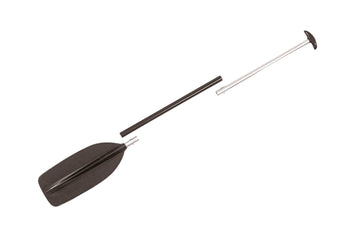 These are robust, reliable, ergonomic and collapsible paddles. They break down to fit in the storage bag or pack in luggage for a trip aboard a plane.
$125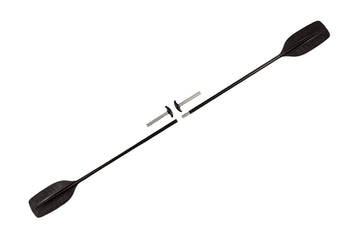 Combi-Paddle Single-Double Paddle
This high quality aluminum paddle can be two single-blade paddles or one double-bladed kayak paddle.
$130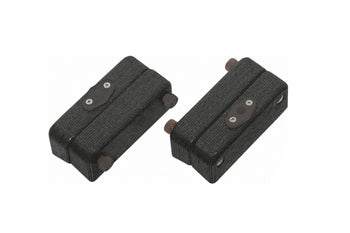 Oarlocks
The XR Trekking is narrow and slippery in the water. Rowing it is pleasurable and powerful with the Grabner oars. Use these oarlocks to give this boat a standard pin-receiver for a set of oars.
$163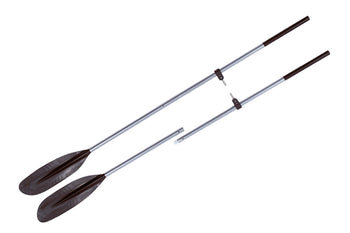 Pair of 2pc Oars
These high quality oars use lightweight, rugged aluminum shafts with Grabner's famous blade shape and rugged polycarbonate construction.
$208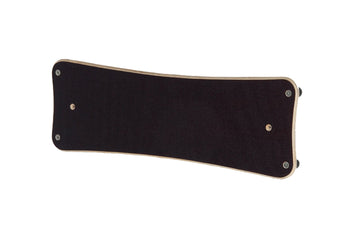 Additional Seat Board
This extra seat board provides added flexibility to seat positioning or for a third paddler.
$39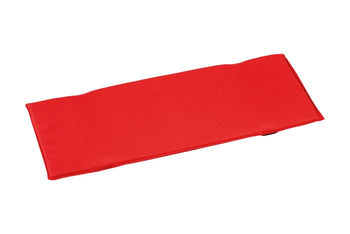 Seat Pad
The seat boards for the Grabner XR Trekking are made of marine plywood, Get these pads, your butt will thank you.
$33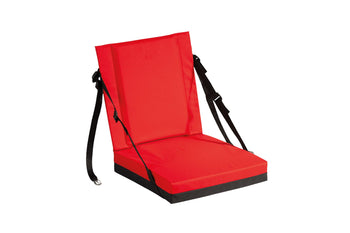 This high quality folding seat is a welcome comfort to anyone intending to use the XR Trekking as a kayak.
$111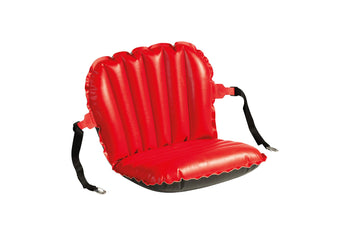 An inflatable seat can be a godsend if you plan to do particularly rough waters or if you intend to paddle for any extended length of time. Highly recommended if you are using the XR Trekking as a kayak.
$286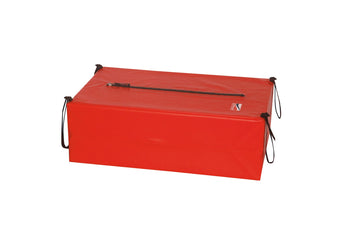 Center Bag
This is a large zippered drybag that sits amidship. This is great for carrying small cargo that needs to stay dry, and needs to be stowed, like camping gear and food.
$182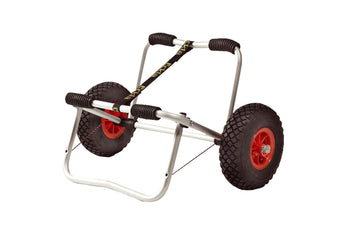 Lightweight dolly for transporting fully inflated kayaks on land. Can be collapsed and taken with you for portages along the way.
$115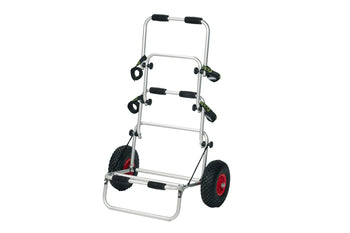 Collapsible Transport Cart
Lightweight 2-wheel cart for transporting gear or un-inflated canoes. Can be collapsed and taken with you for transport assistance on your journeys.
$235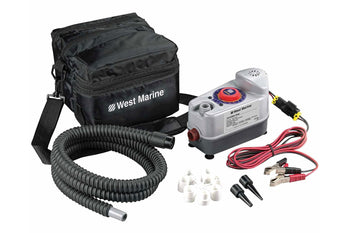 Deluxe Inflator Pump
Automatic 2-stage inflator pump with a built in gauge. This is objectively the best and most reliable electric inflator on the market.
$149
Keep you, your friends and your gear dry with this removable spray cover! Use aprons to make a watertight seal with paddlers, and use a hatch cover if you are paddling solo.
$391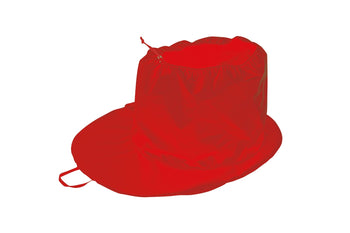 Apron
The apron will keep your lower body and inside of the boat dry in whitewater and wet weather. Universal fit is perfect for any paddler.
$80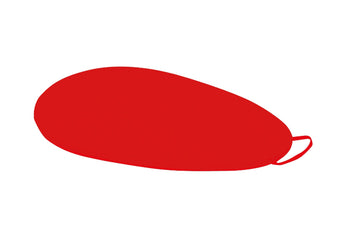 You will need this cover if you plan to paddle with fewer than 3 people (with the spray cover installed). This cover blocks off one cockpit opening to create a watertight seal. Great for keeping gear dry on those wet runs!
$40
The bailing hose on the XR Trekking works like a drybag, but sometimes you just want that added security. This seal will guarantee a watertight seal of the bailing hose.
$39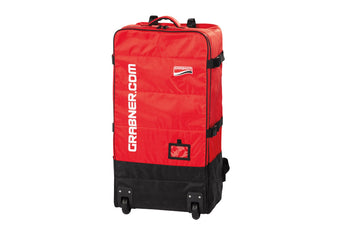 Backpack (Size 2)
If you don't purchase an accessory kit, then you may want this backpack to store and transport your XR Trekking canoe in.
$169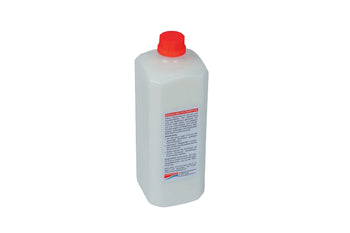 Boat Skin Conditioner 1L
This proprietary conditioner keeps your rubber hulls in great condition. Keeps fabric from drying out, prevents aquatic growth and even makes the boat faster through the water!
$45
Resources & Support
Warranty & Registration
Brochures & Manuals
Assembly Information
Reviews
Sustainability
Grabner Warranty
Grabner provides a 24-month total warranty on all boats and a 7-year warranty on the boat-skin. For full details on what is covered in the warranty reference the Grabner manual here.
24 months total-warranty / 7 years boat-skin-warranty
Boat Assembly
XR Trekking Reviews
Highly environmentally friendly and sustainable, Grabner boats are the most environmentally friendly on the world market.
The boat skin inside coating is made of renewable natural rubber.
The boat skin can be 100% recycled. This recovers 95% of the primary energy.
The boat skin does not contain PVC! No toxic plasticizers! No poisonous chlorine!
Grabner boats have an unsurpassed lifespan of several decades, instead of throwing away after a short time!
The boat skin is manufactured to the highest EU environmental standards in Germany.
Easy to repair: The Grabner factory service handles repairs quickly, professionally and will not let you down.